Most of the parks have different ways they try to minimize crowds and traffic, except Yellowstone. Yellowstone was just a free for all. Glacier required reservations to enter the park that you had to purchase two days in advance. Zion only lets you drive on one road in the park. To get to the main area where all the popular hikes are you have to ride the shuttle. The line for the shuttle was Disney style. When I got in line the rumor was it was a 3 hour wait.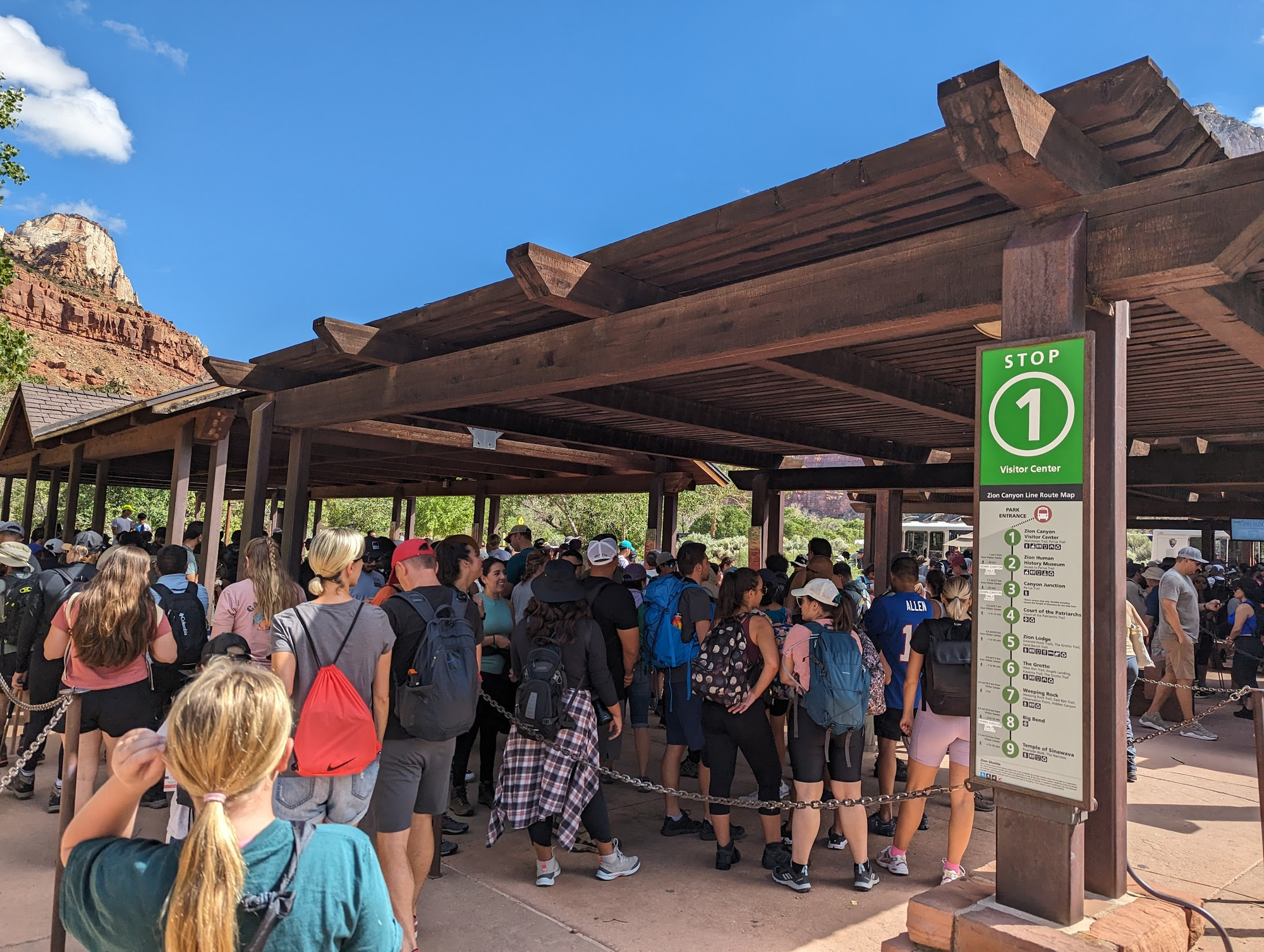 Luckily the wait was really an hour and twenty minutes and then we were on our way!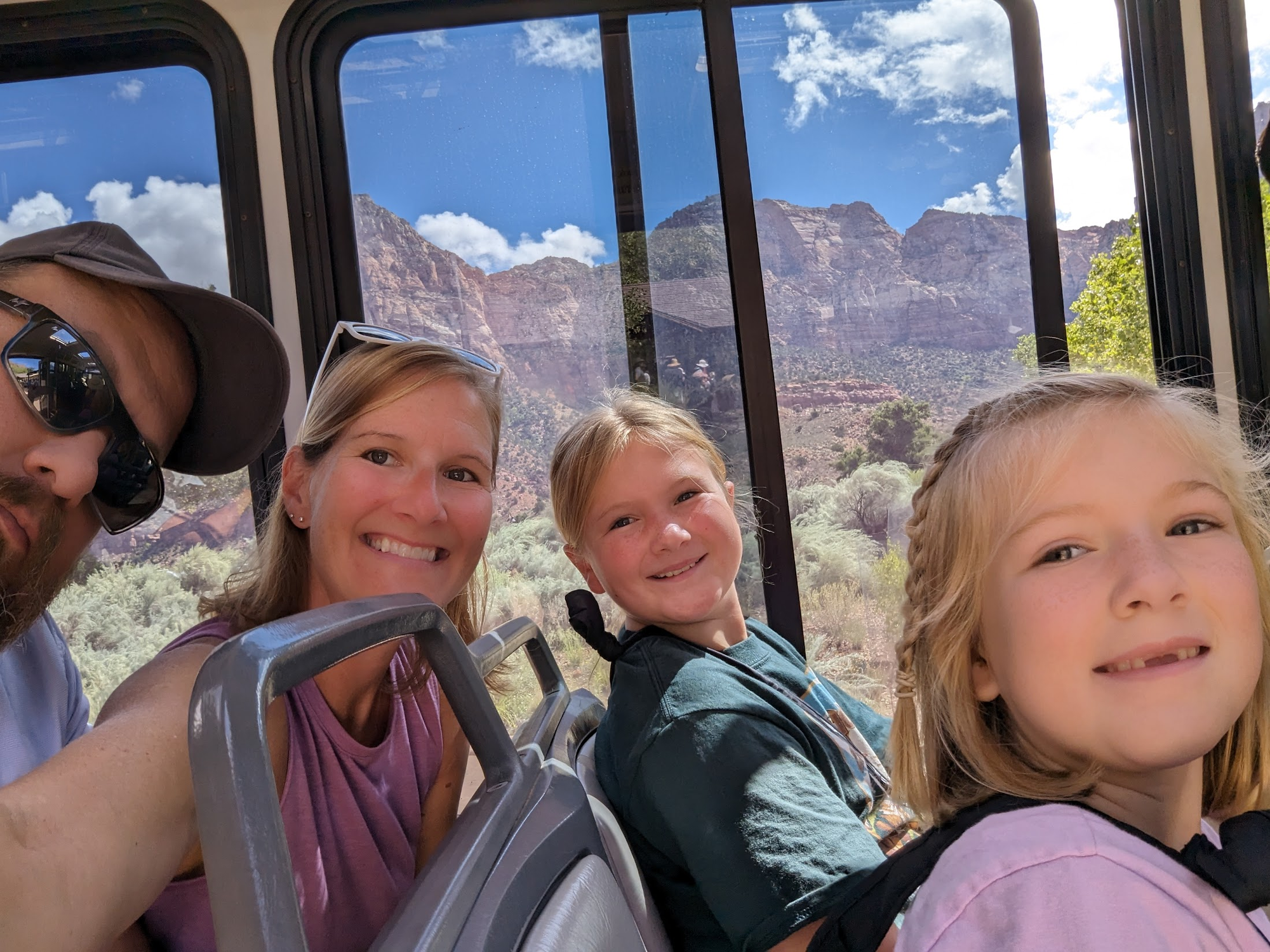 The one bonus of having to ride the shuttle - you get a narrated tour through the park.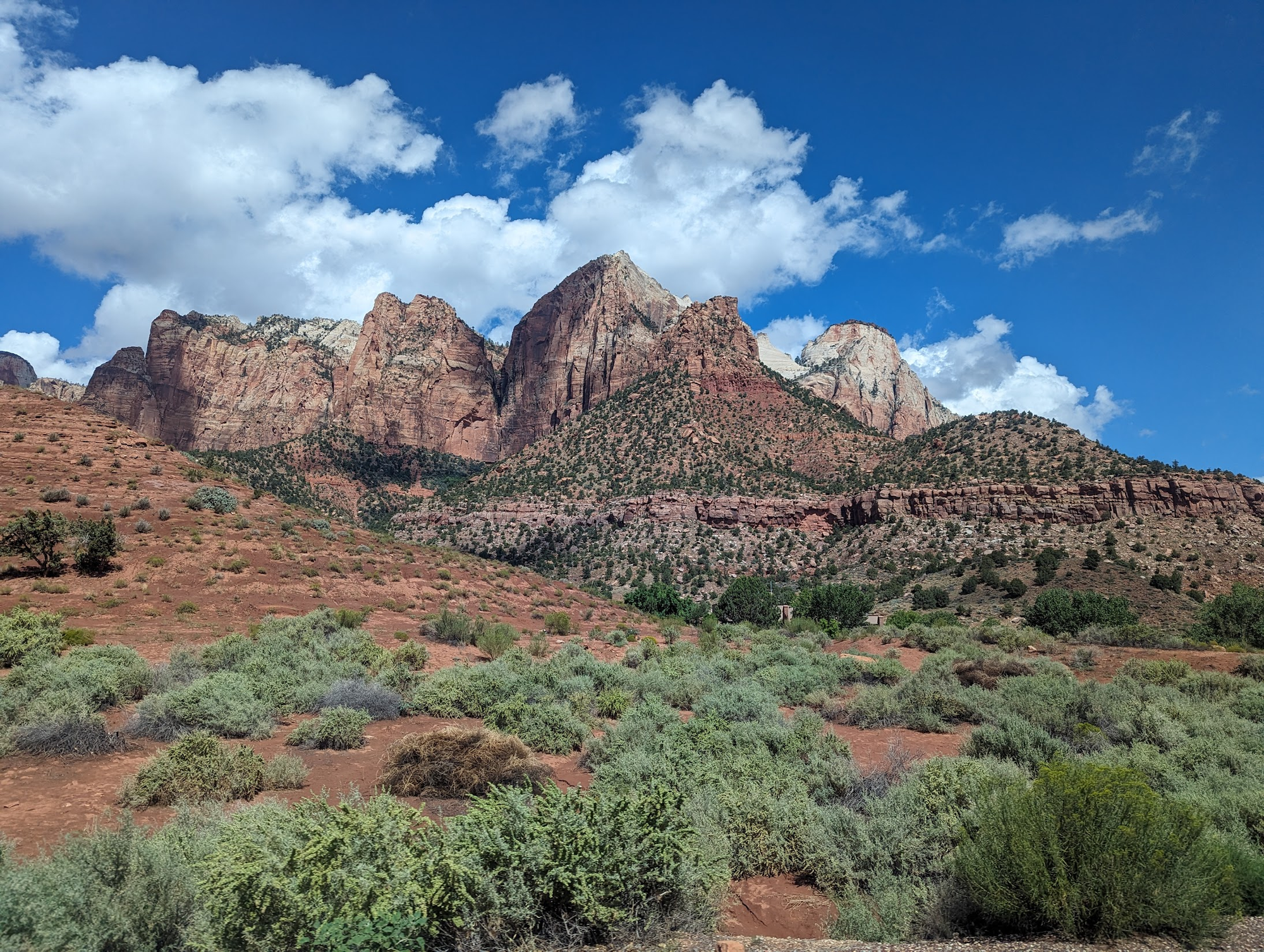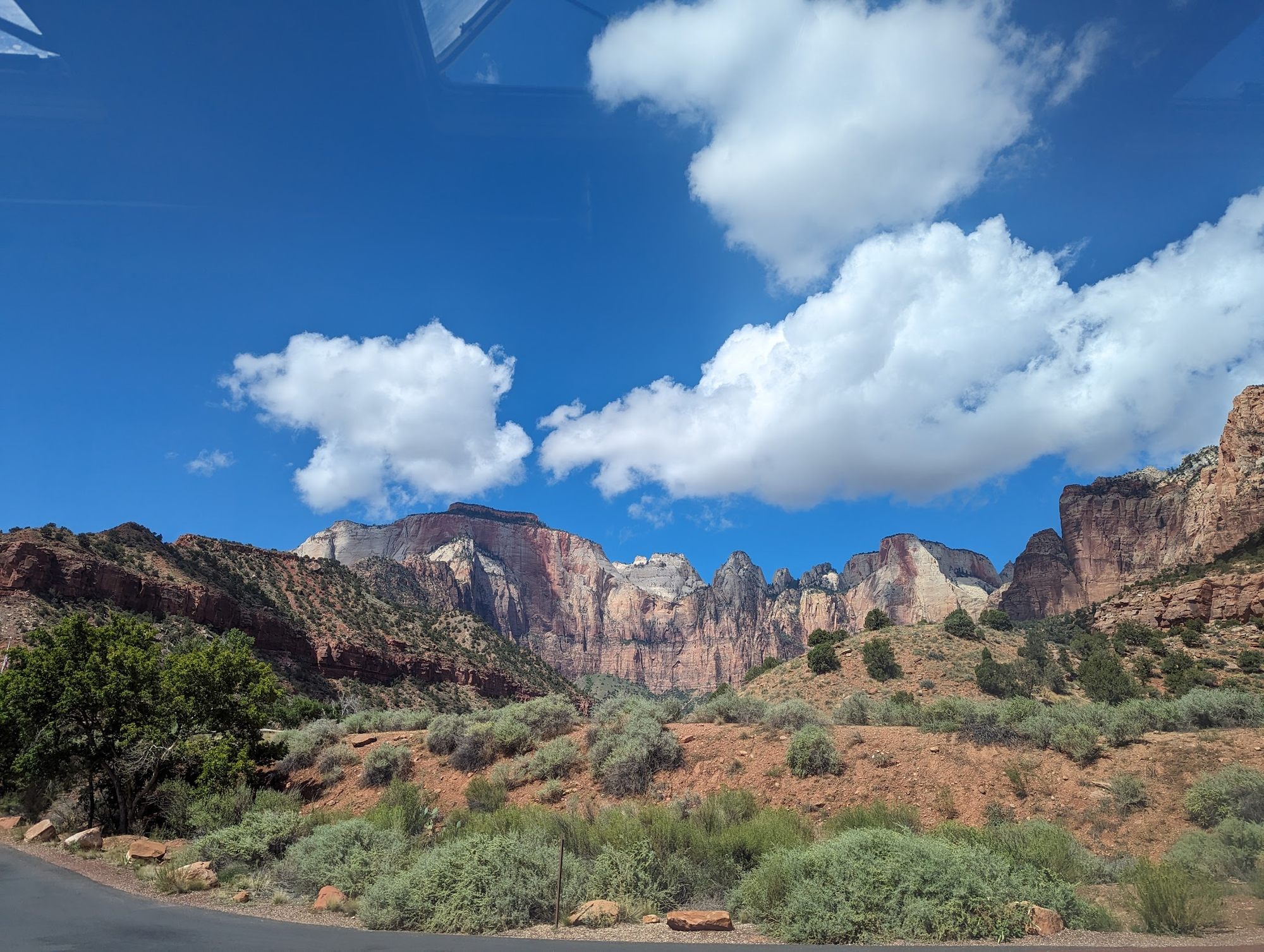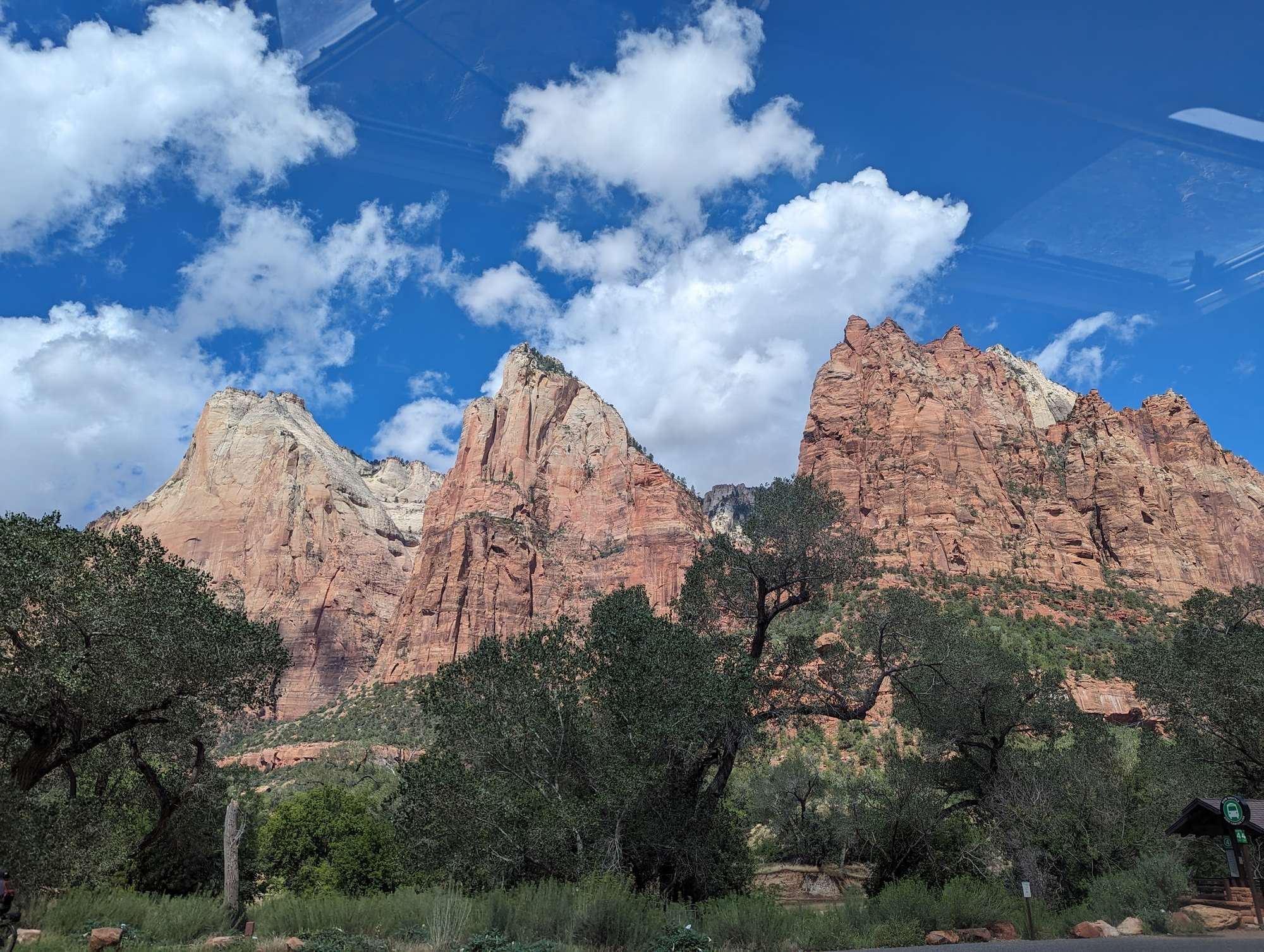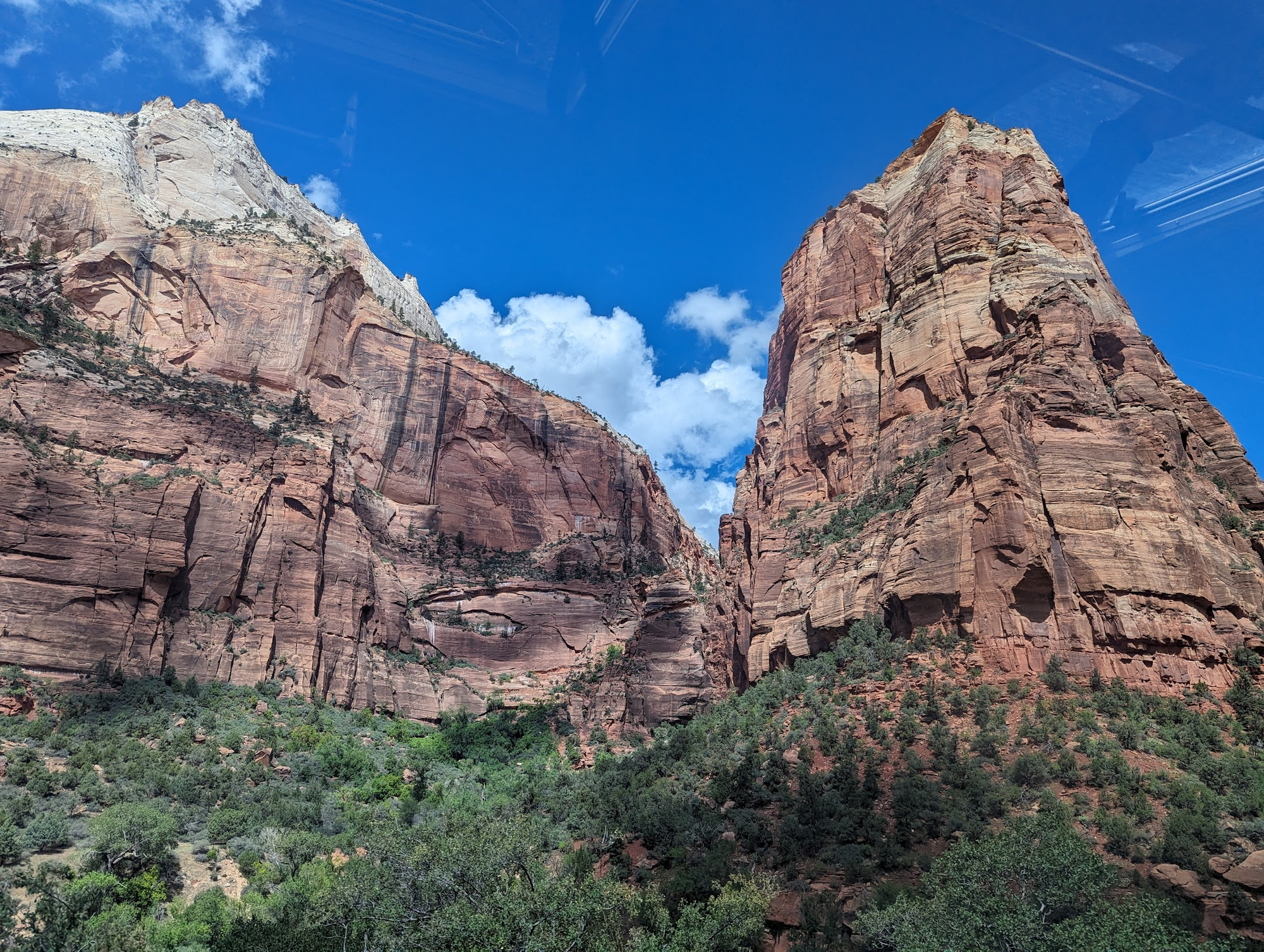 A 40 minute shuttle ride later and we were on the trail. This was the hike we wanted to do yesterday, but it started raining before we got there.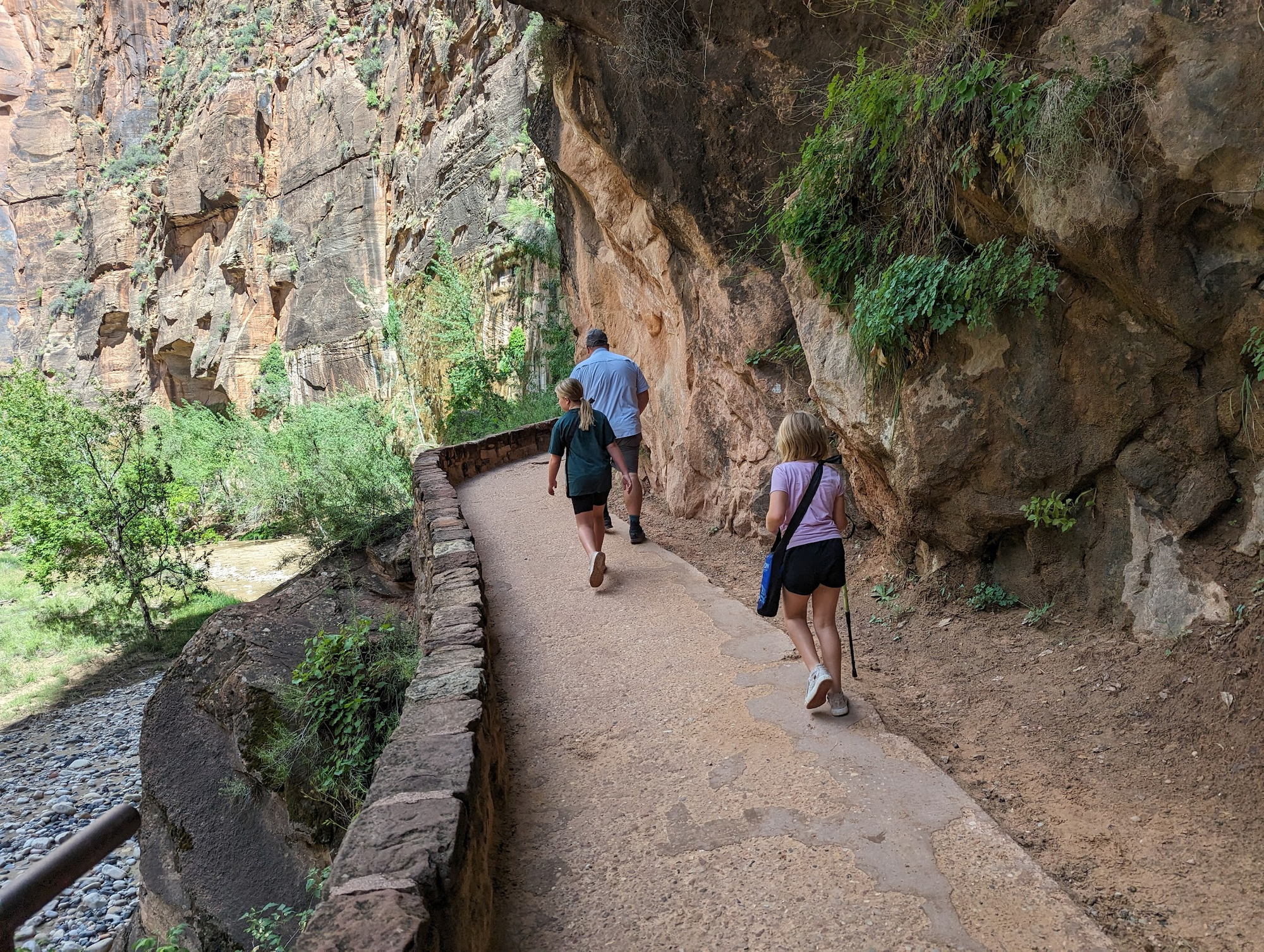 This is the second part of the hike that was closed yesterday. The hike goes through through (yep... through) the Virgin River. In some spots the water is chest deep, but we only went up to our knees and then turned back.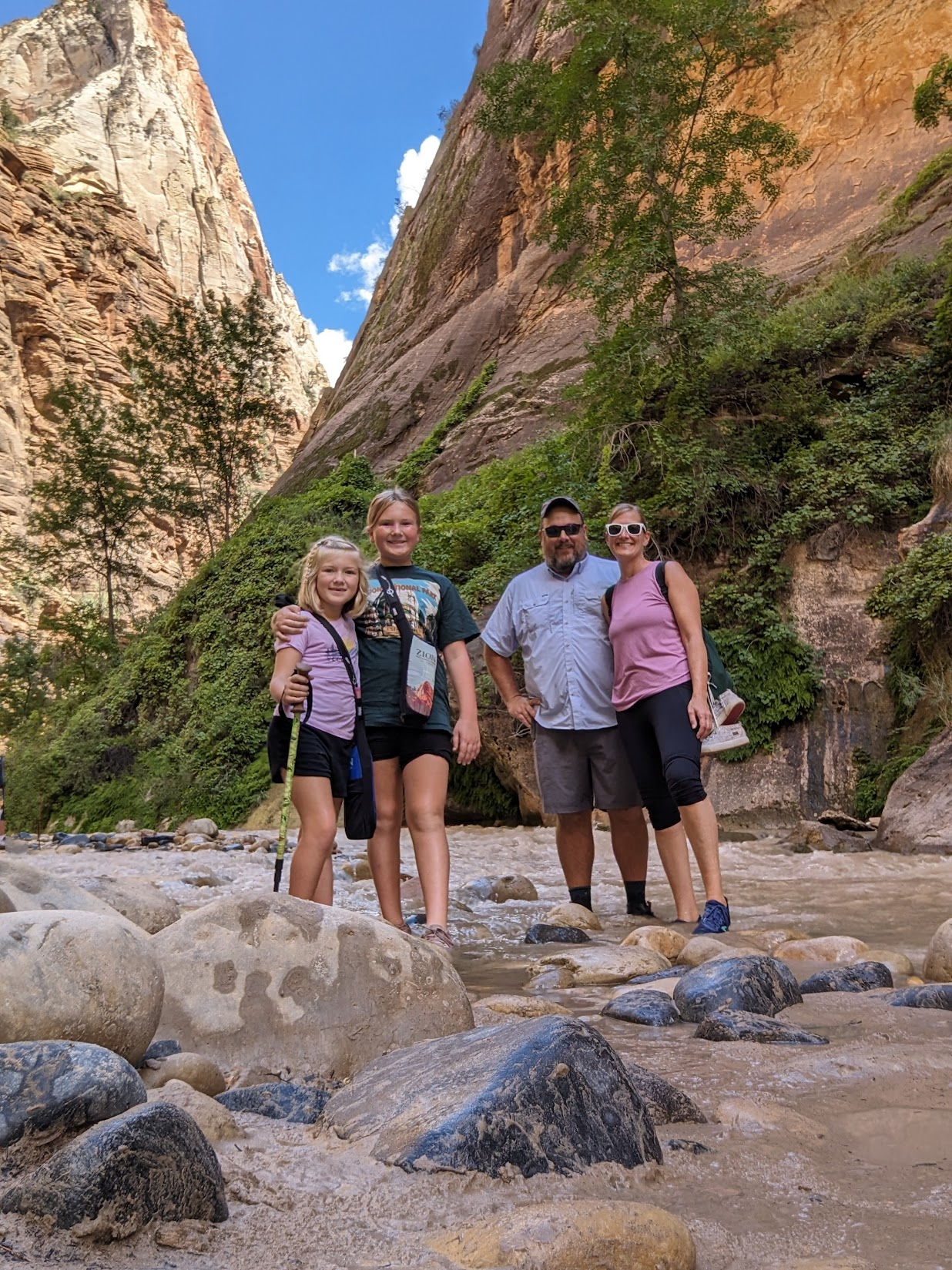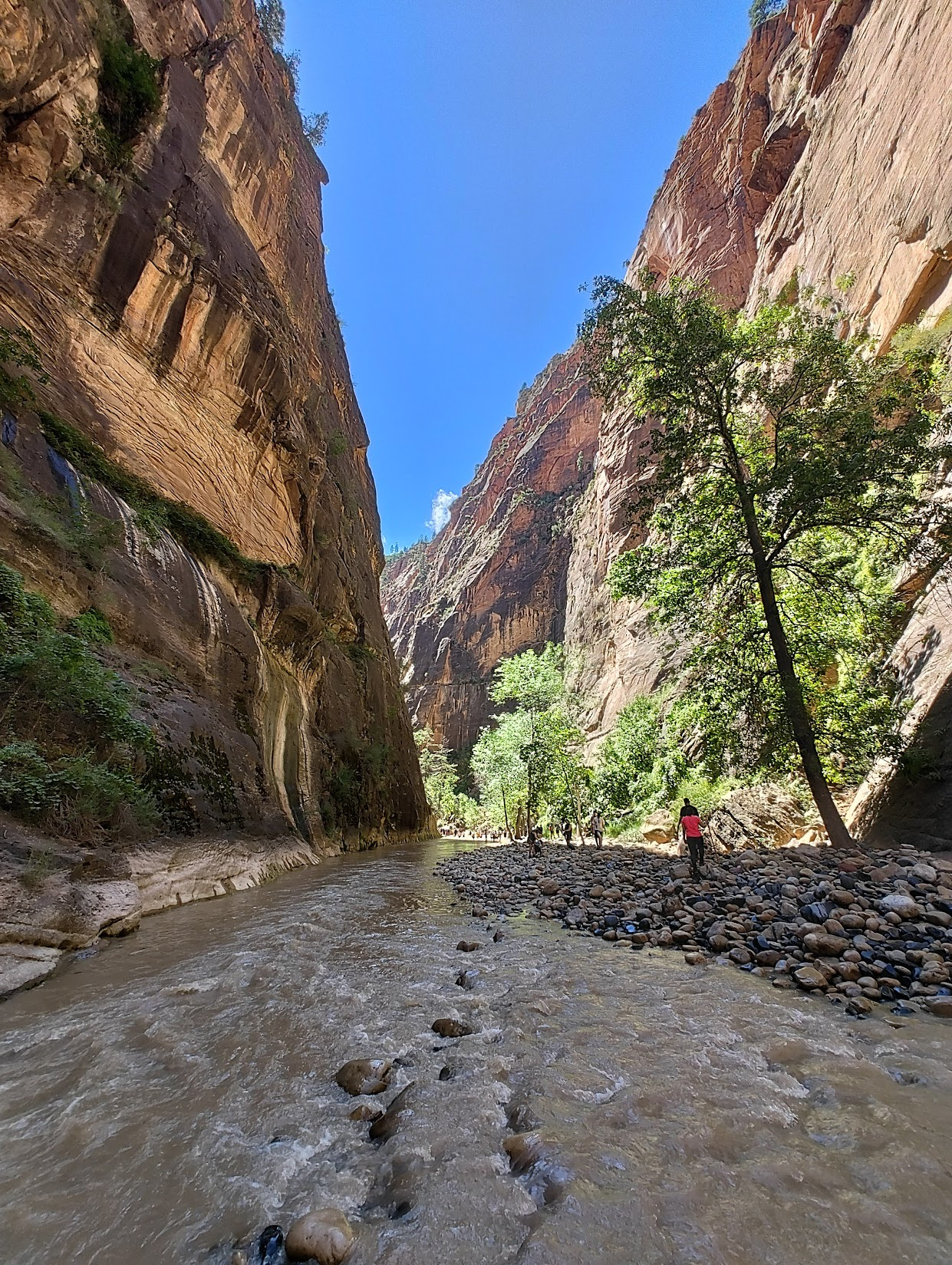 This hike is a strong contender for the girls favorite hike. It was pretty cool.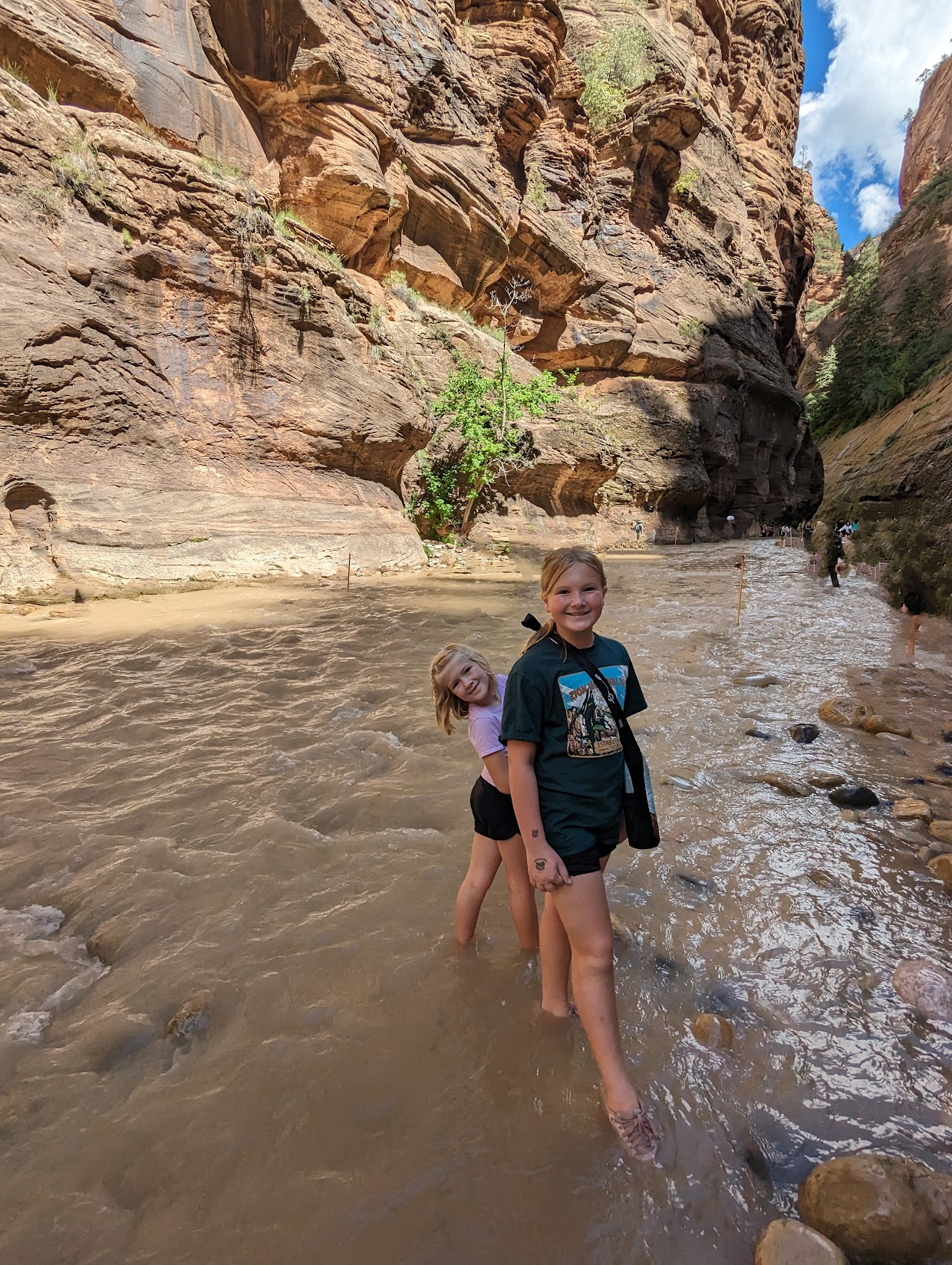 Don't let the pictures fool you. There were tons of people, but magic eraser is amazing.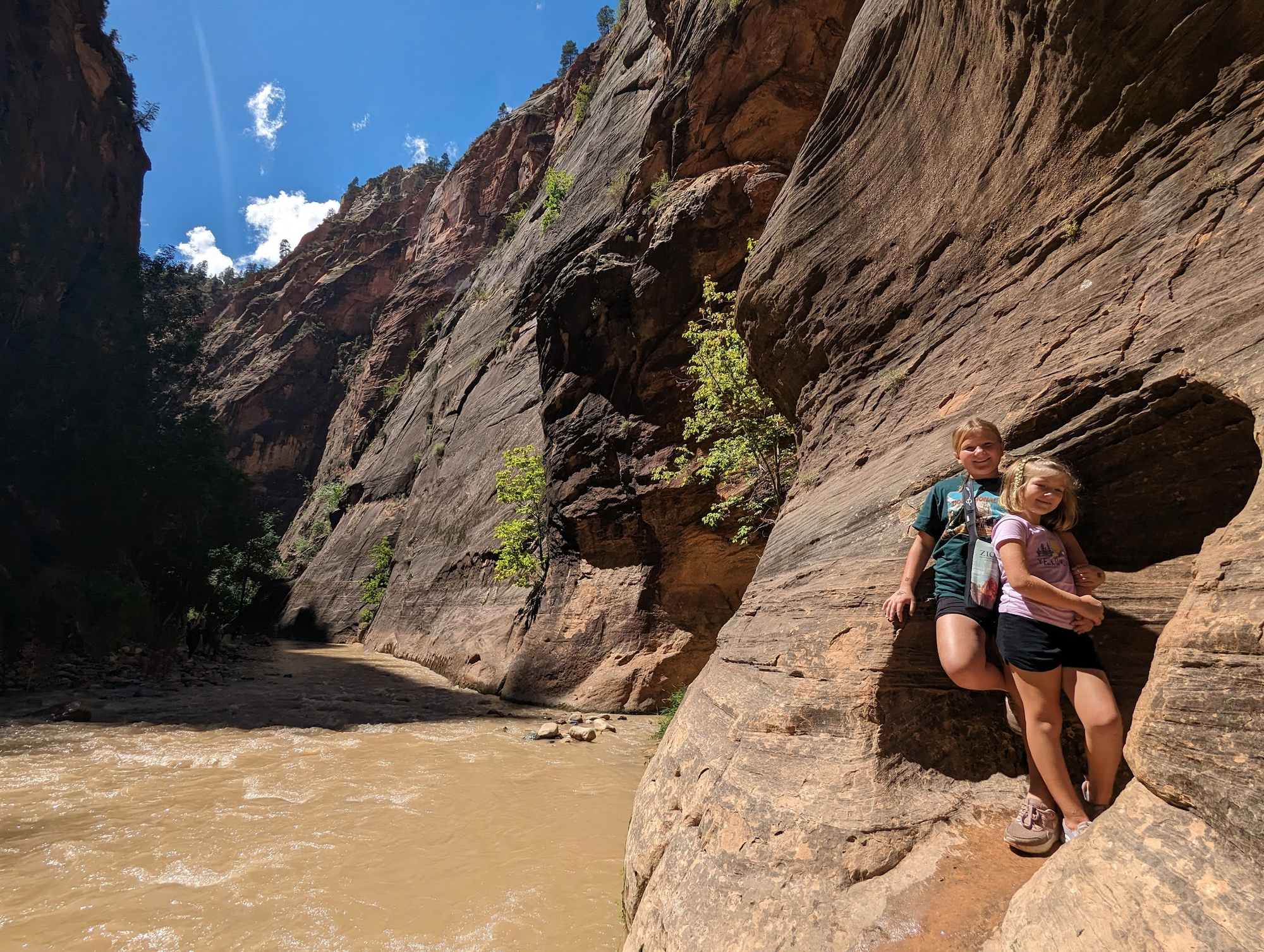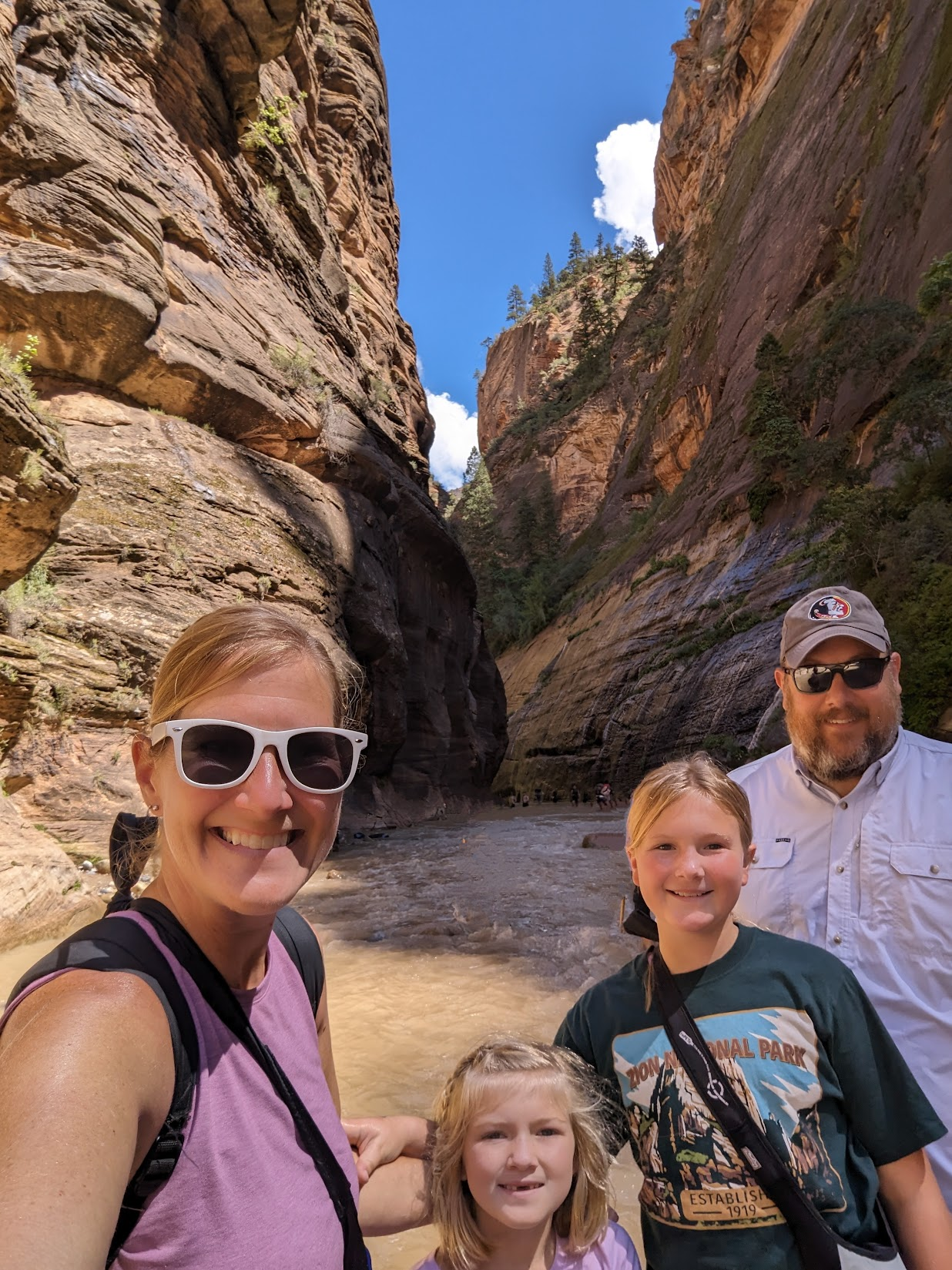 After our hike we went to the Visitor's Center. While we were in line to get the girls another Junior Ranger Badge the park closed the trail.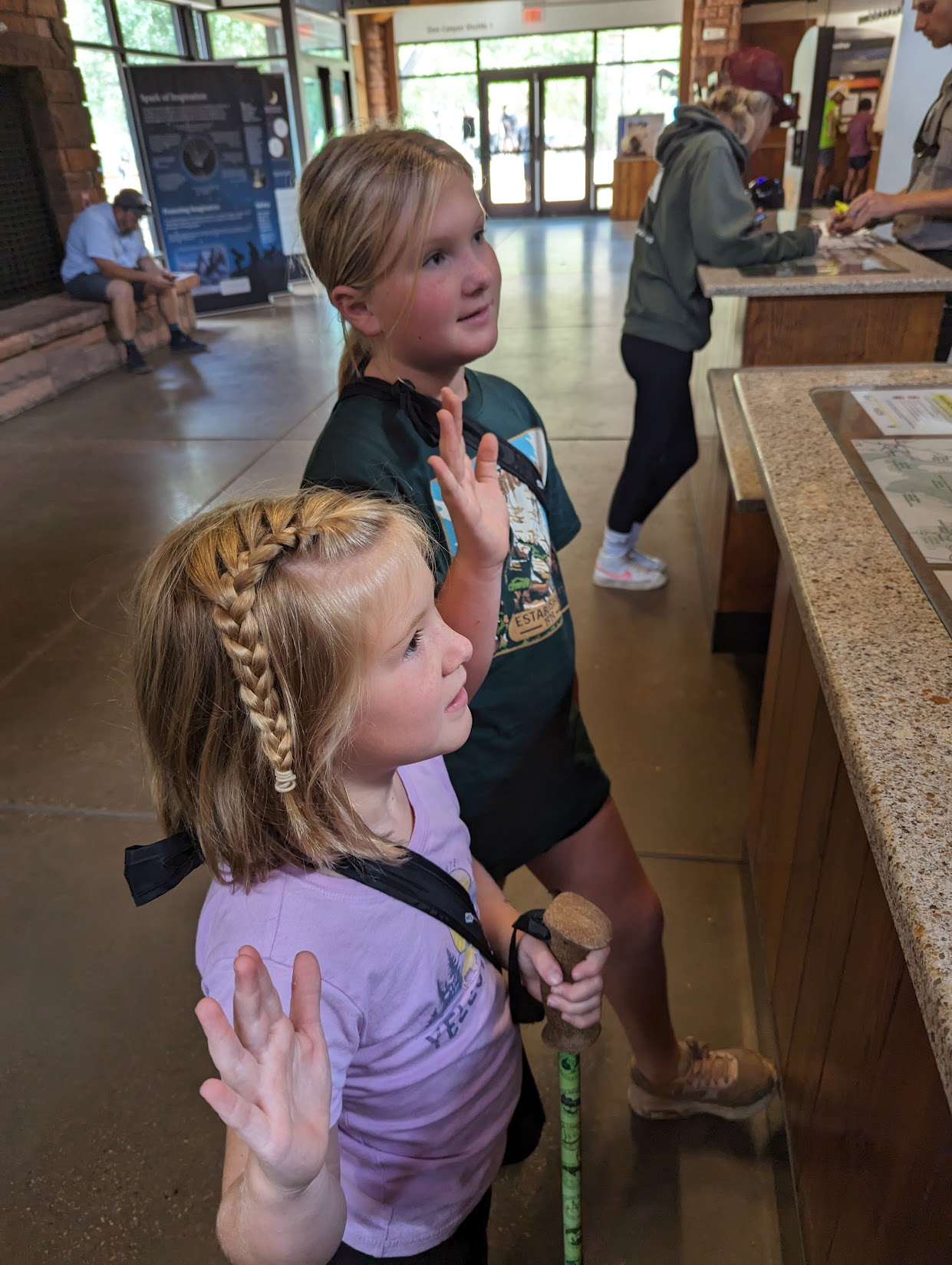 We made it out of the park just in time for the rain.