Our drive into Zion was not looking promising this morning despite the weather forecast saying low to no chance of rain today.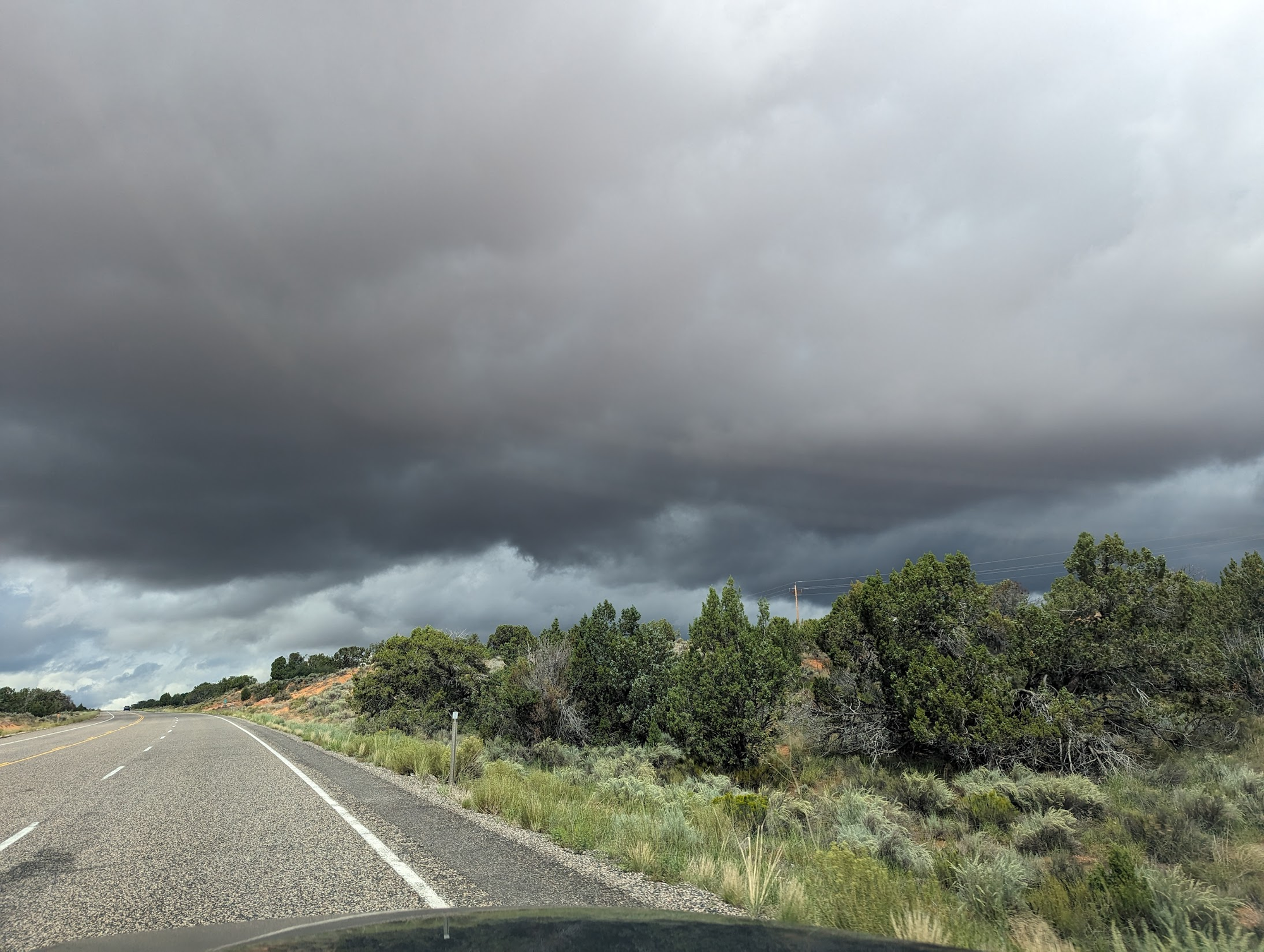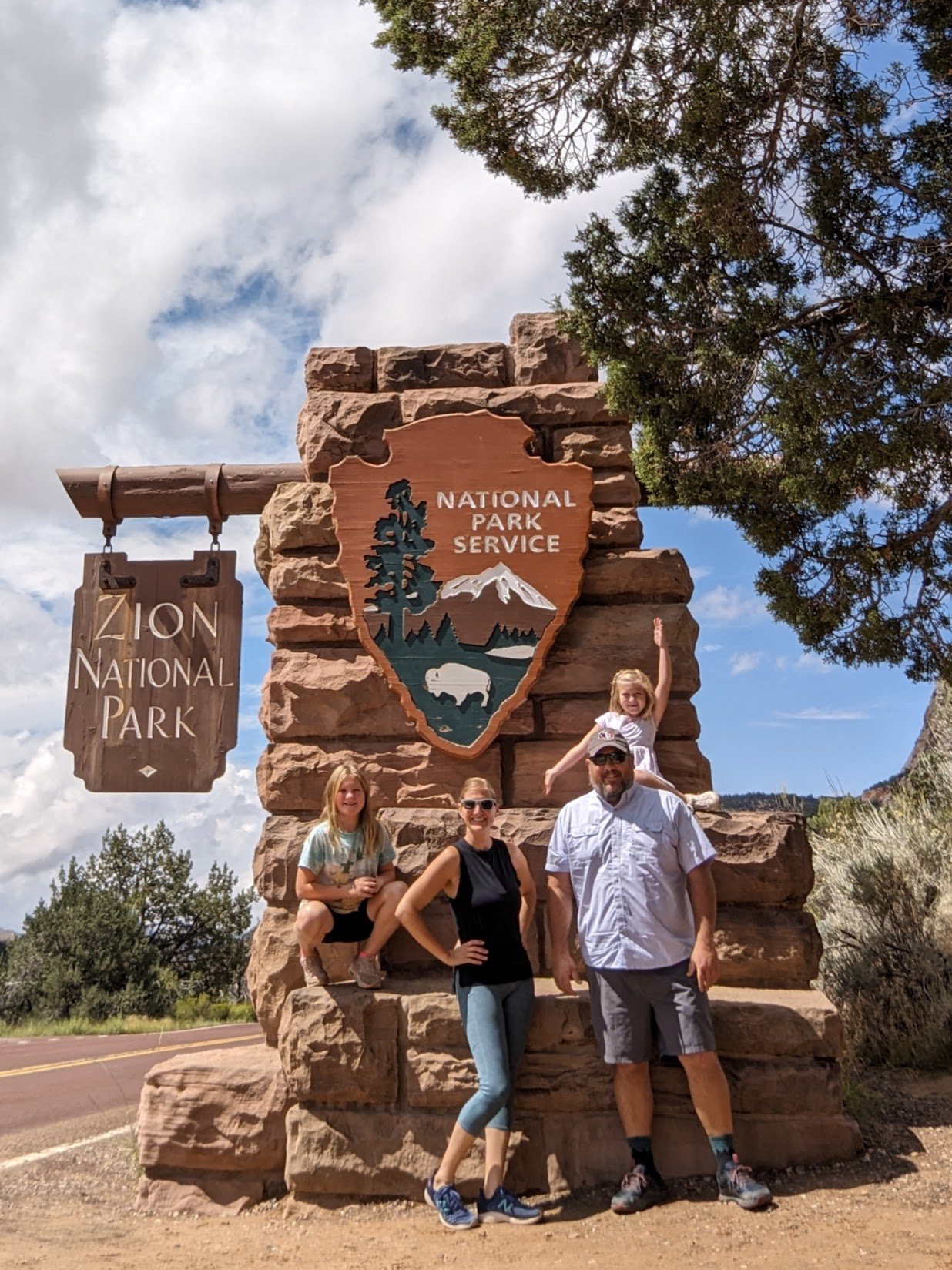 We didn't get to do much before the rain started coming down. One of the hikes we wanted to do was partially closed because potential flash flooding (plus who really wants to hike in the rain?), so we decided to call it a day, grab some lunch and head back to the bus.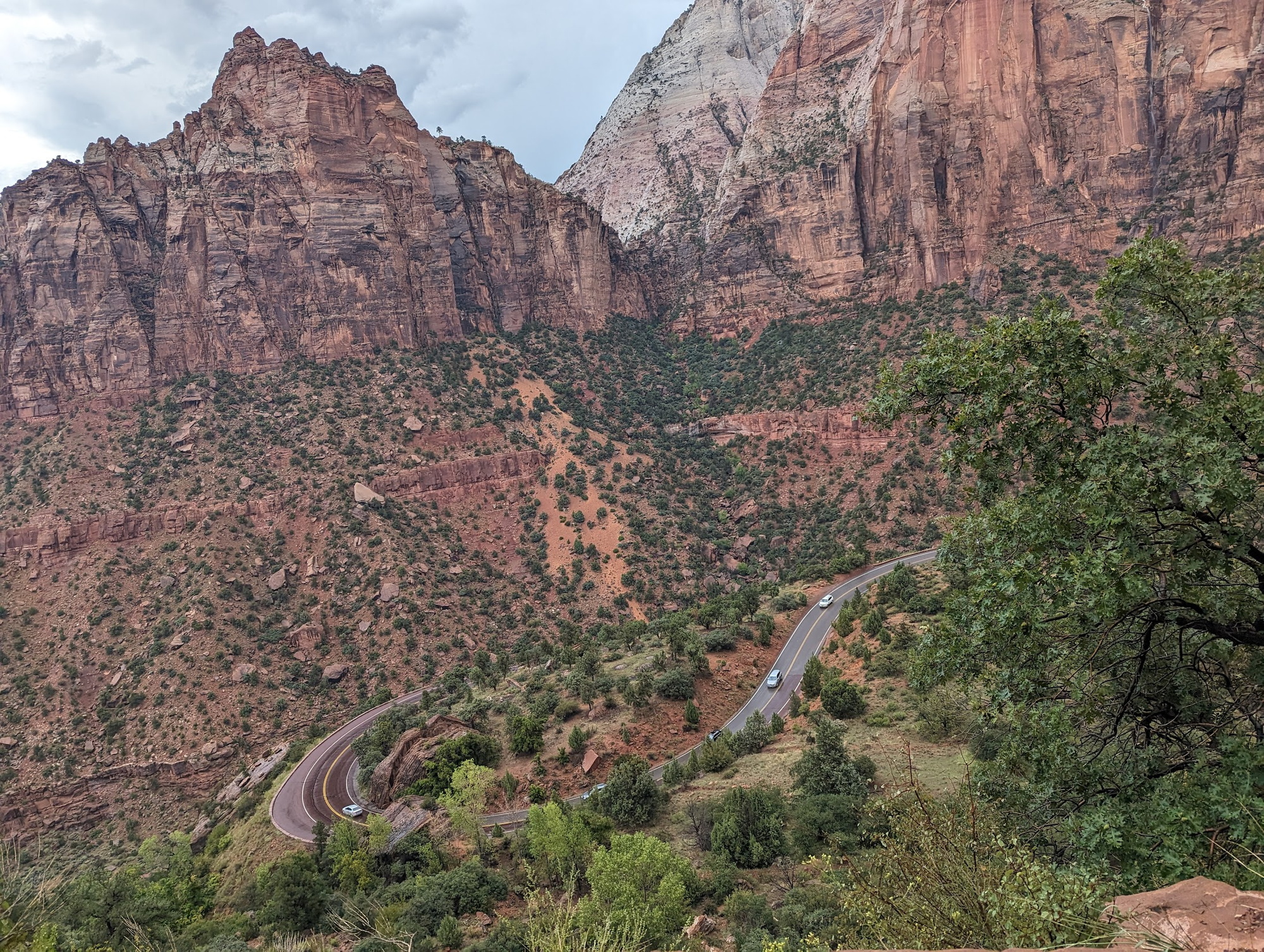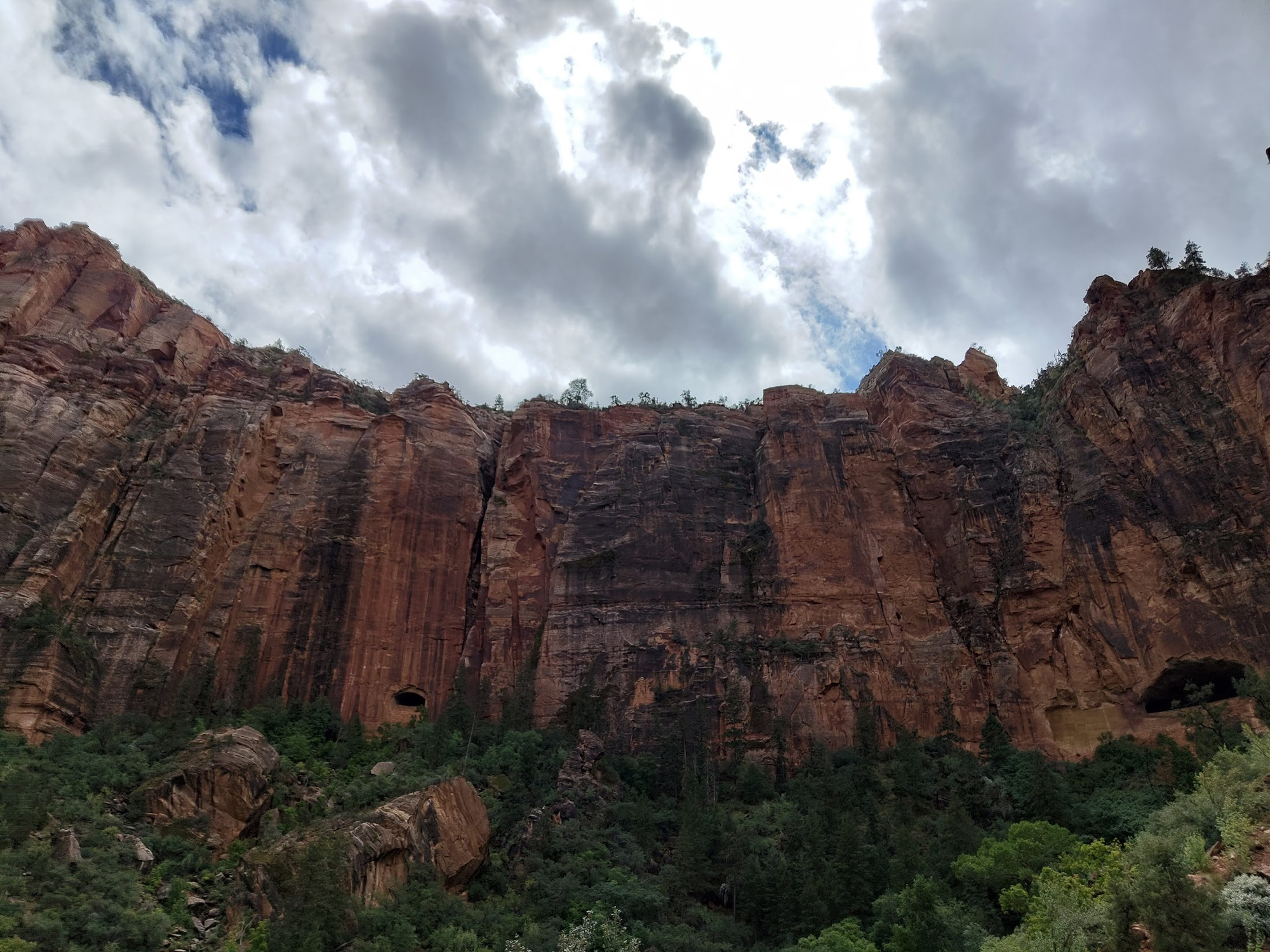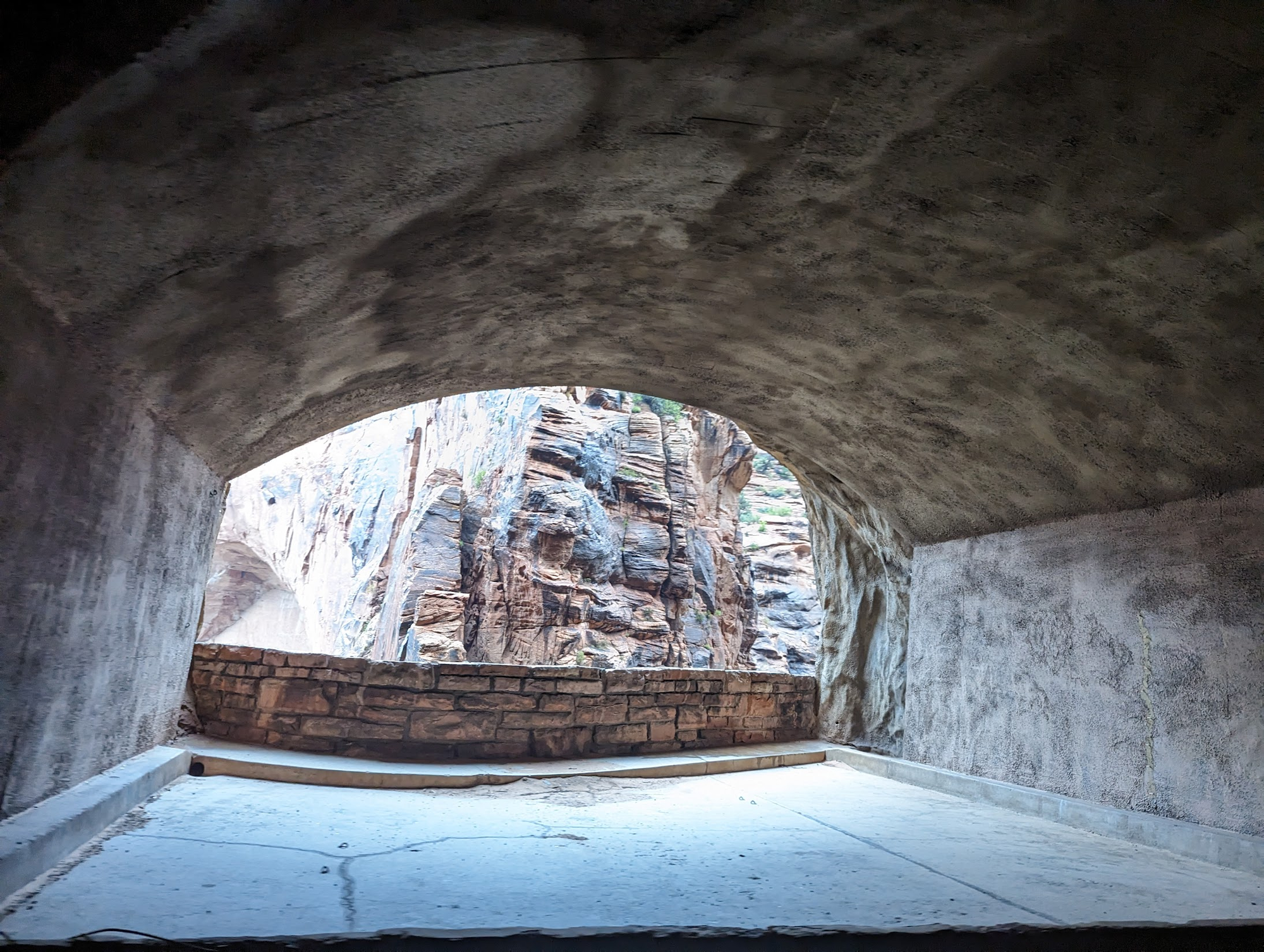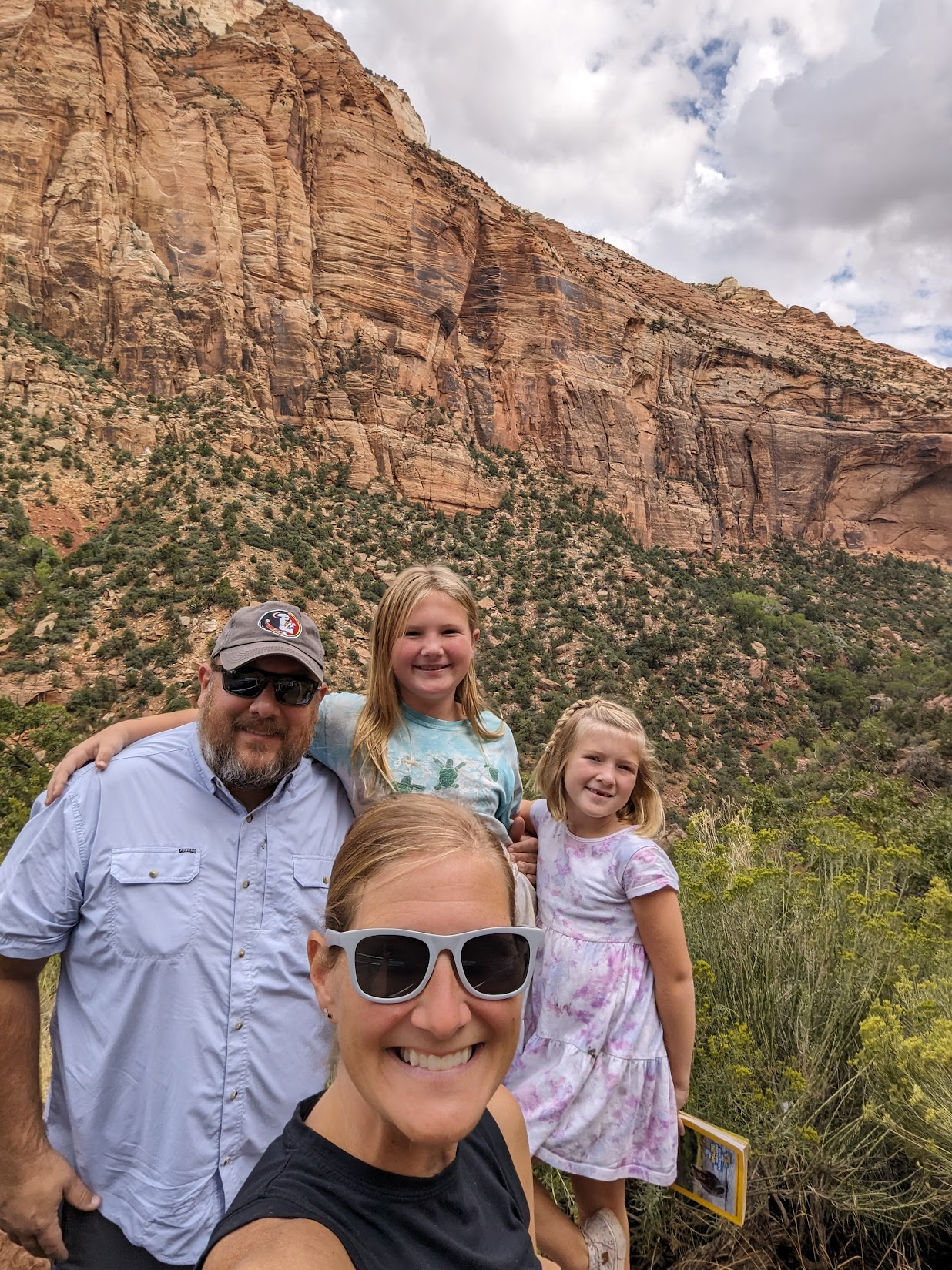 They aren't kidding about even a little bit of rain causing flash flooding. These two pictures were taken in the same spot an hour apart. One before the rain. One after the rain.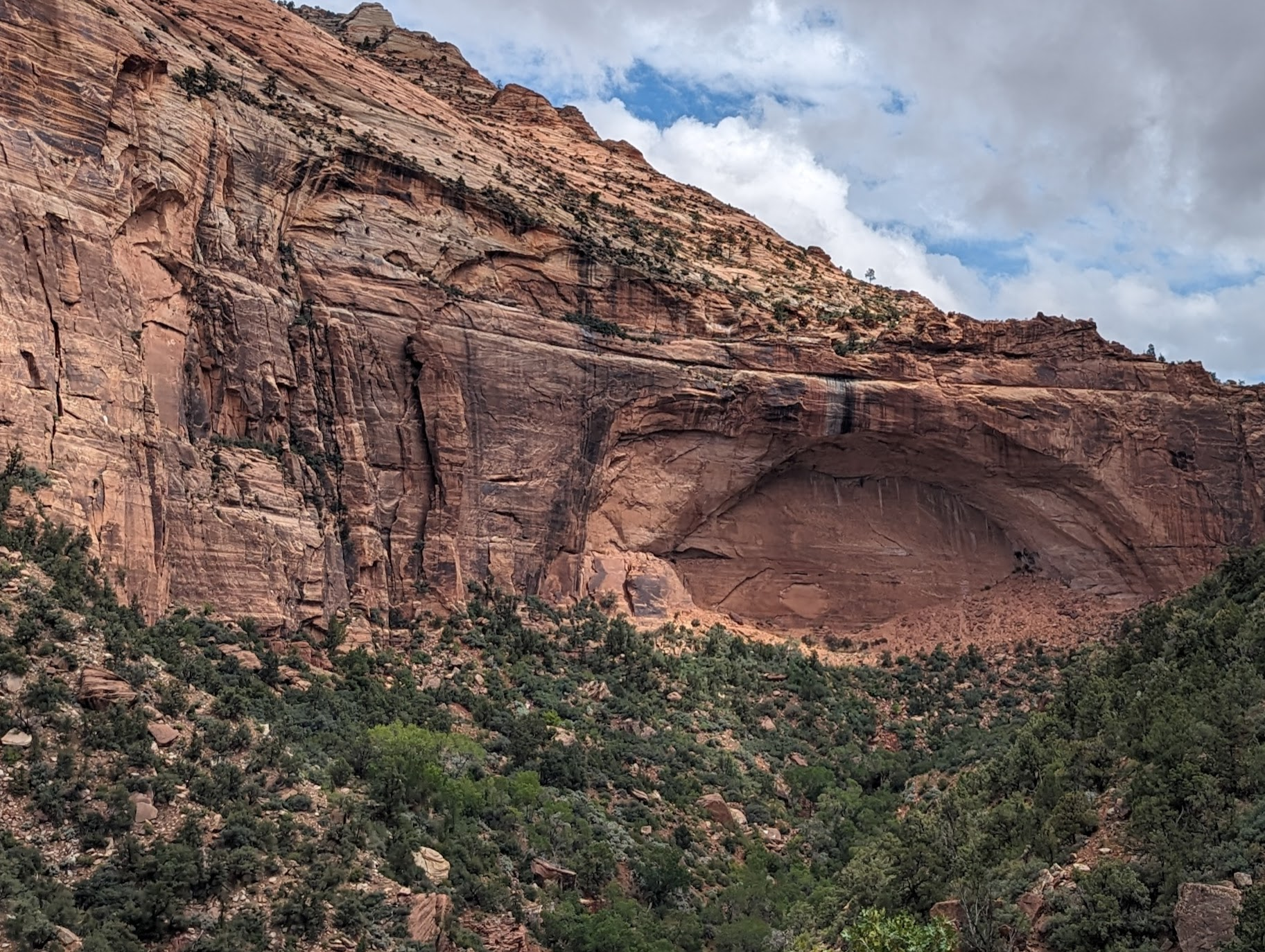 Water was rushing down the rocks everywhere. We made the right call to come back another day. Fingers crossed for tomorrow!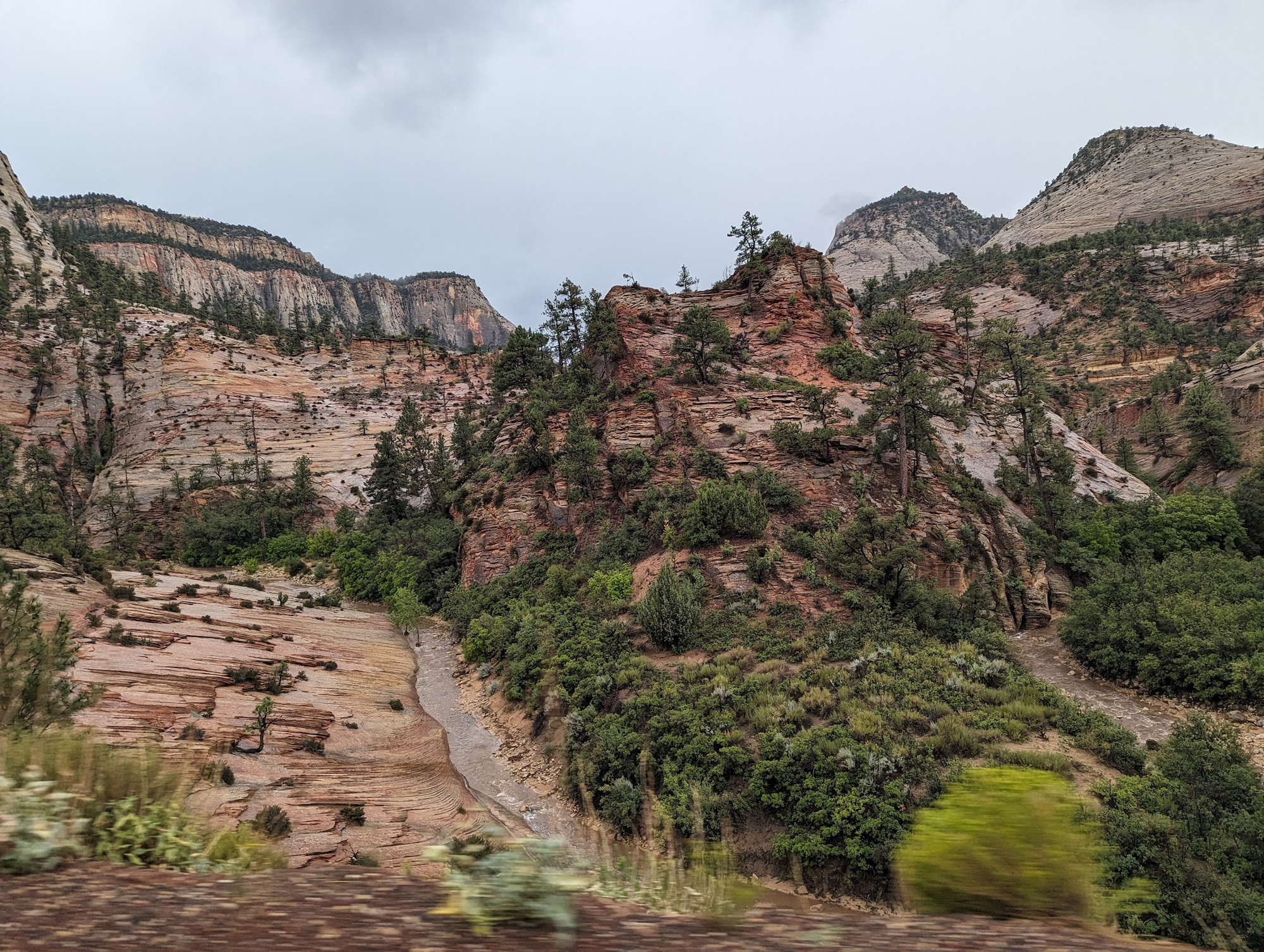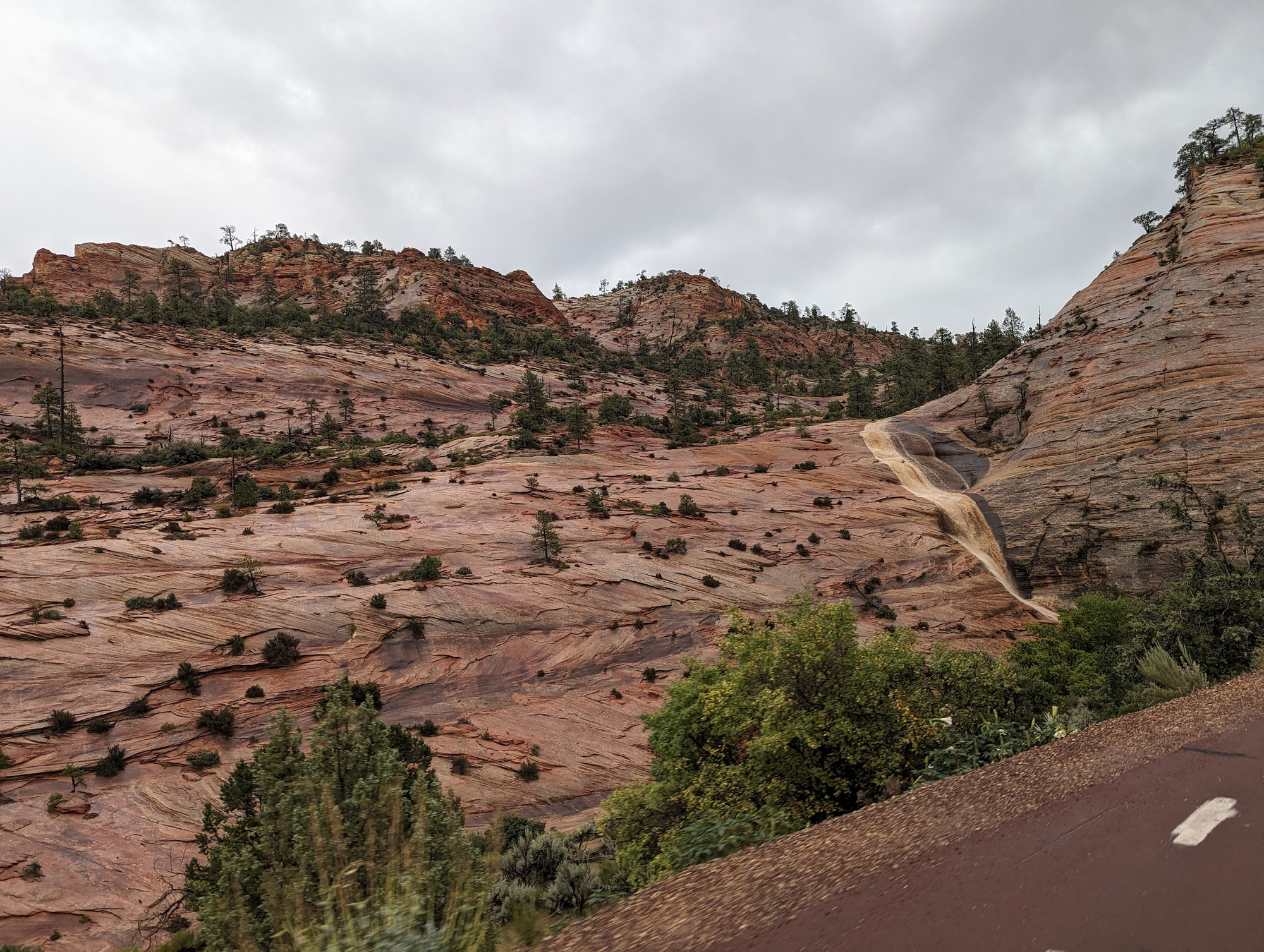 We ended the evening with a rainbow at the campground. It was the brightest rainbow I've ever seen.