Yesterday we said goodbye to the main island of Grenada, but first we had to wait for the cruise ship to come in.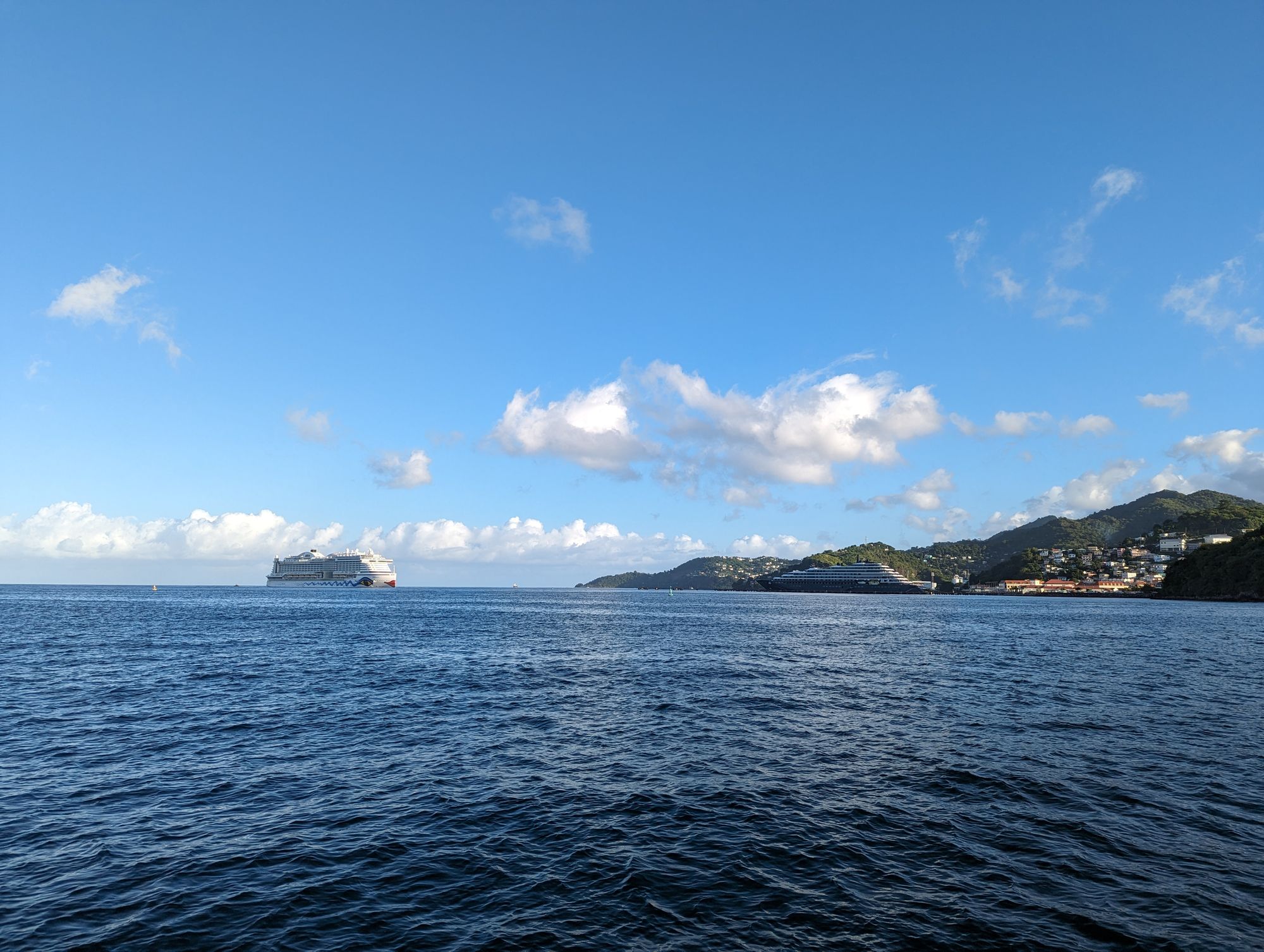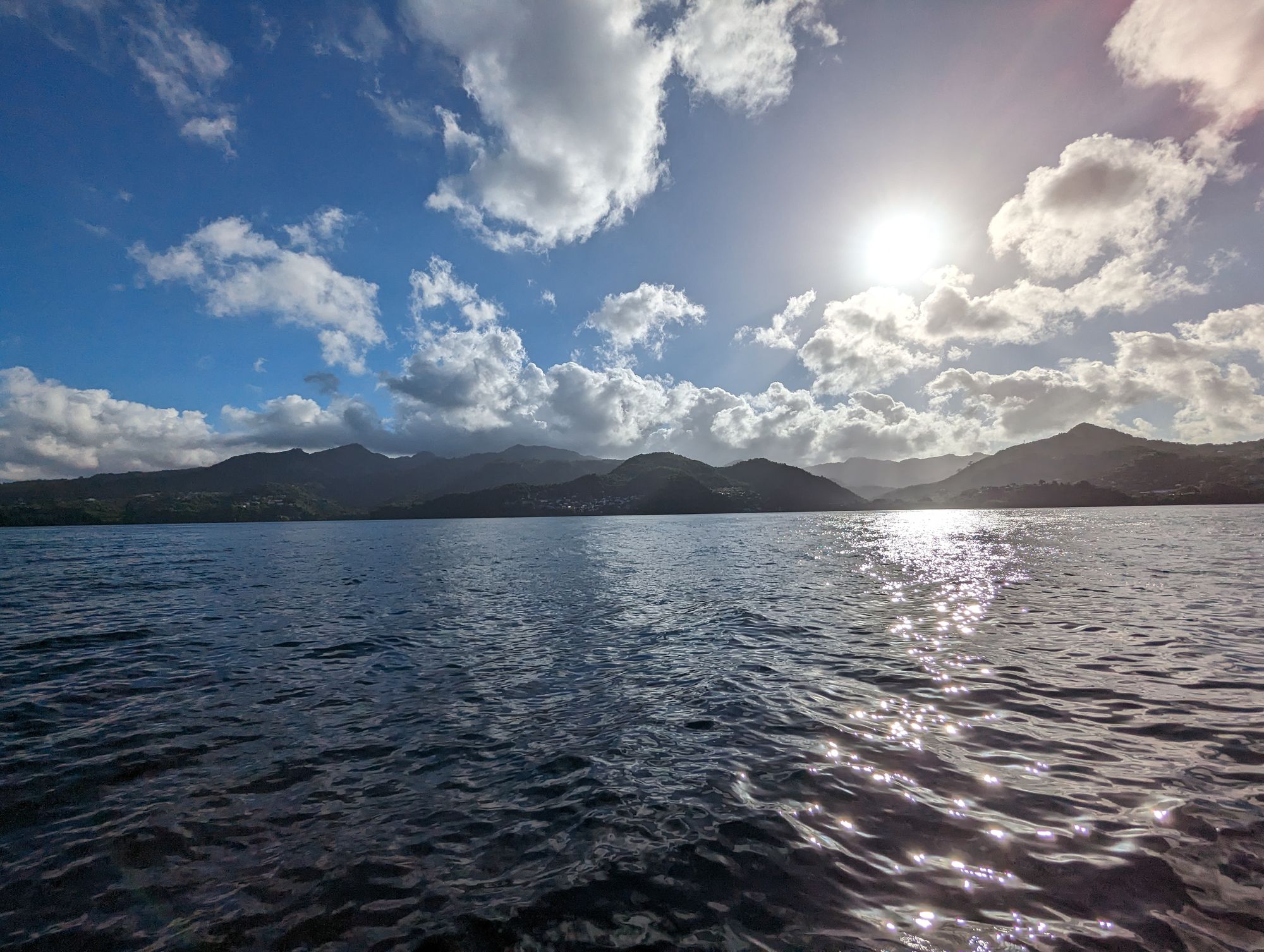 We have't quite left the country of Grenada yet. Our first stop on our journey north is Carriacou.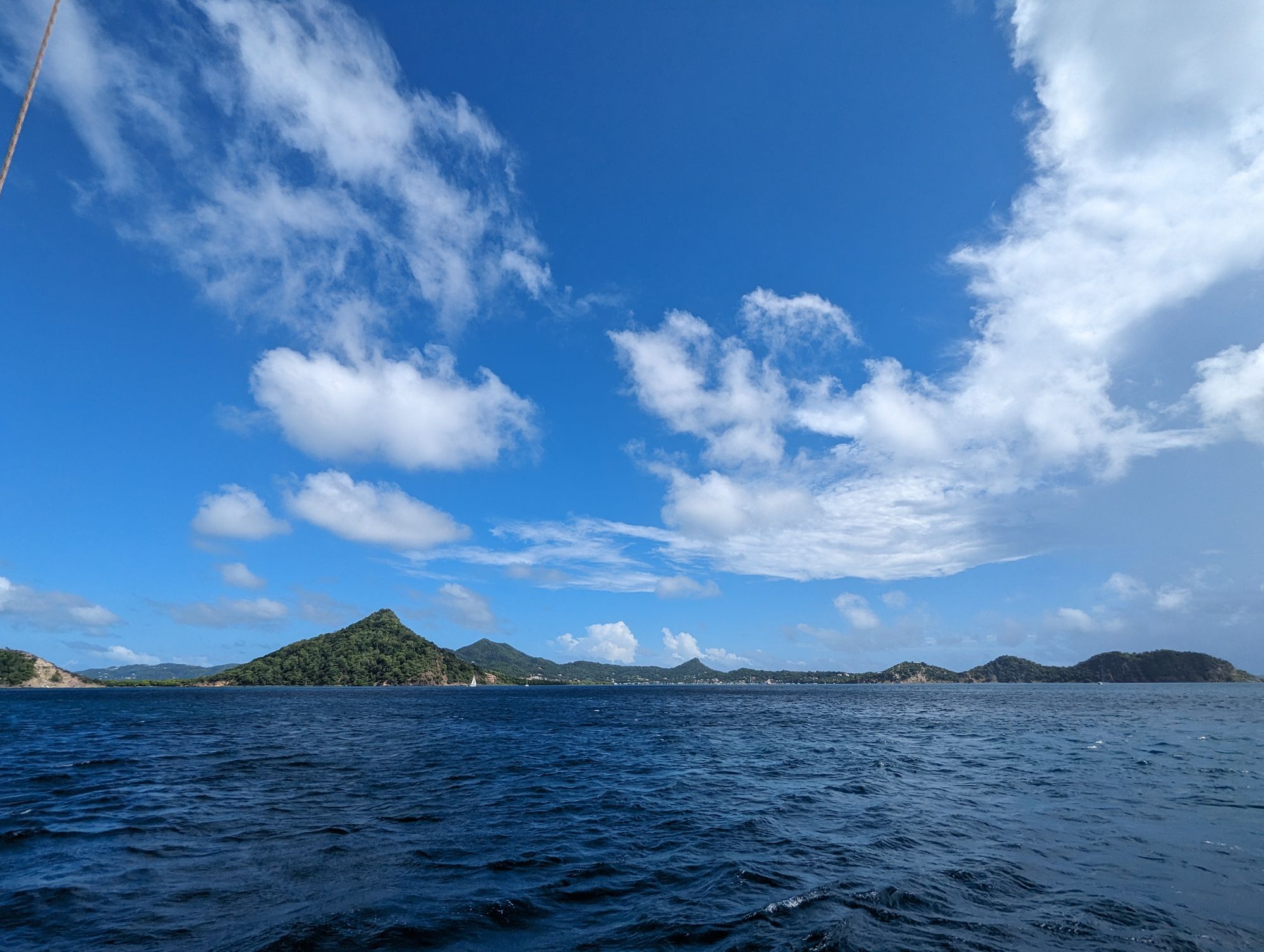 We debated skipping it since we've already been here twice, but we really wanted to come back and see the boat sign that we made back in May hanging on the wall.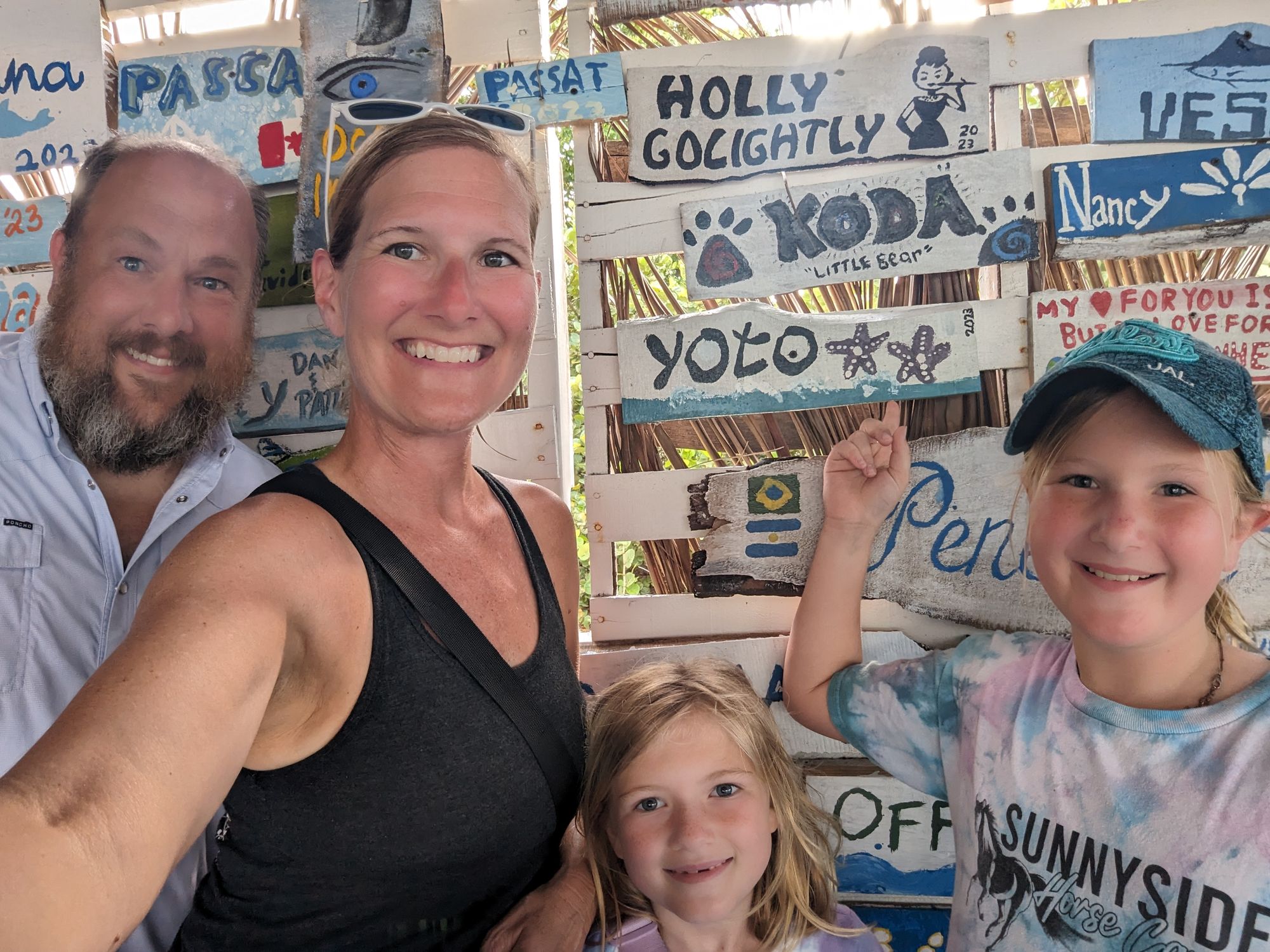 Olivia was very excited for the water taxi ride to and from the restaurant.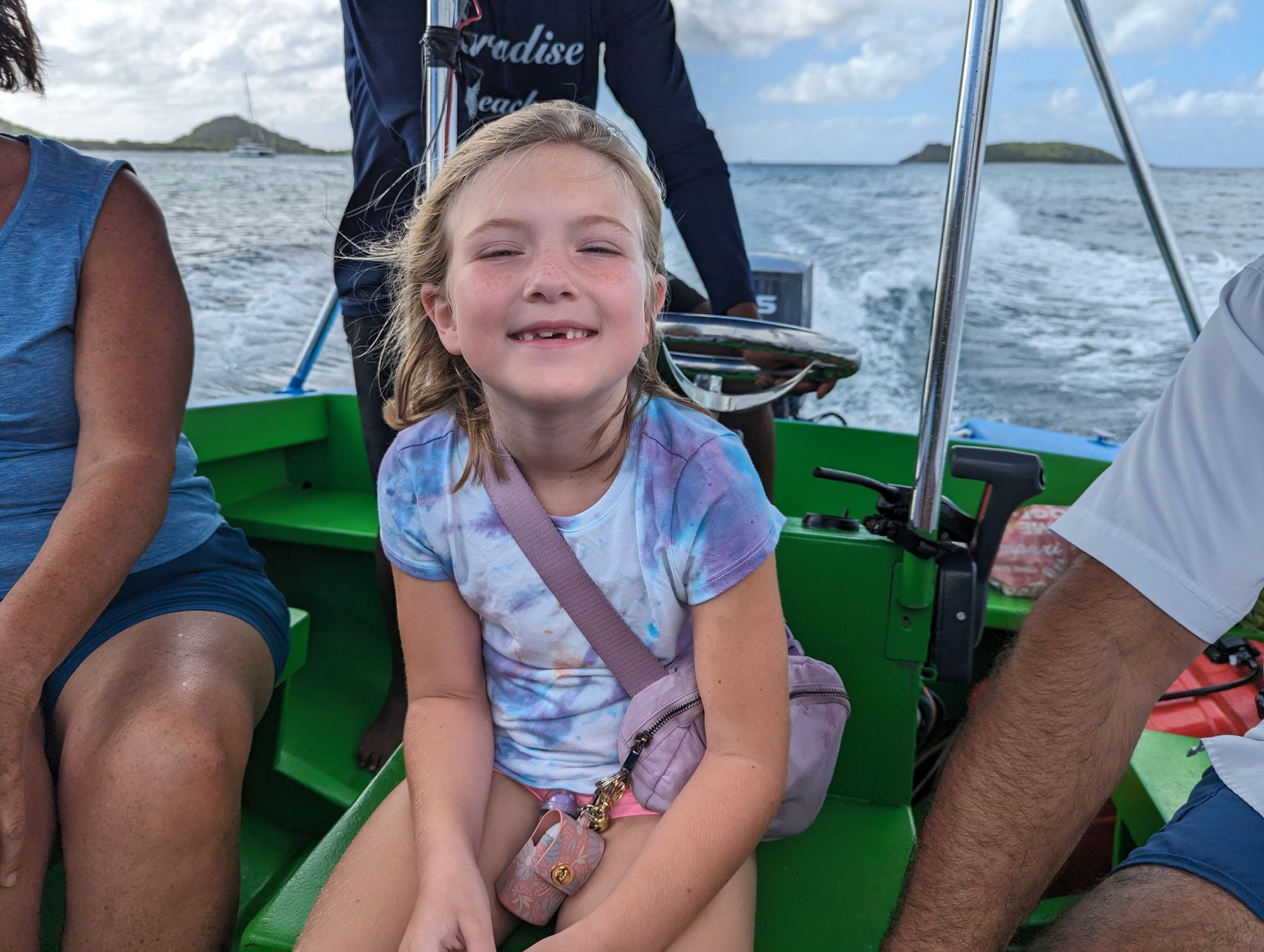 Of course we couldn't pass up some fruity drinks and dinner with our friends that are also here.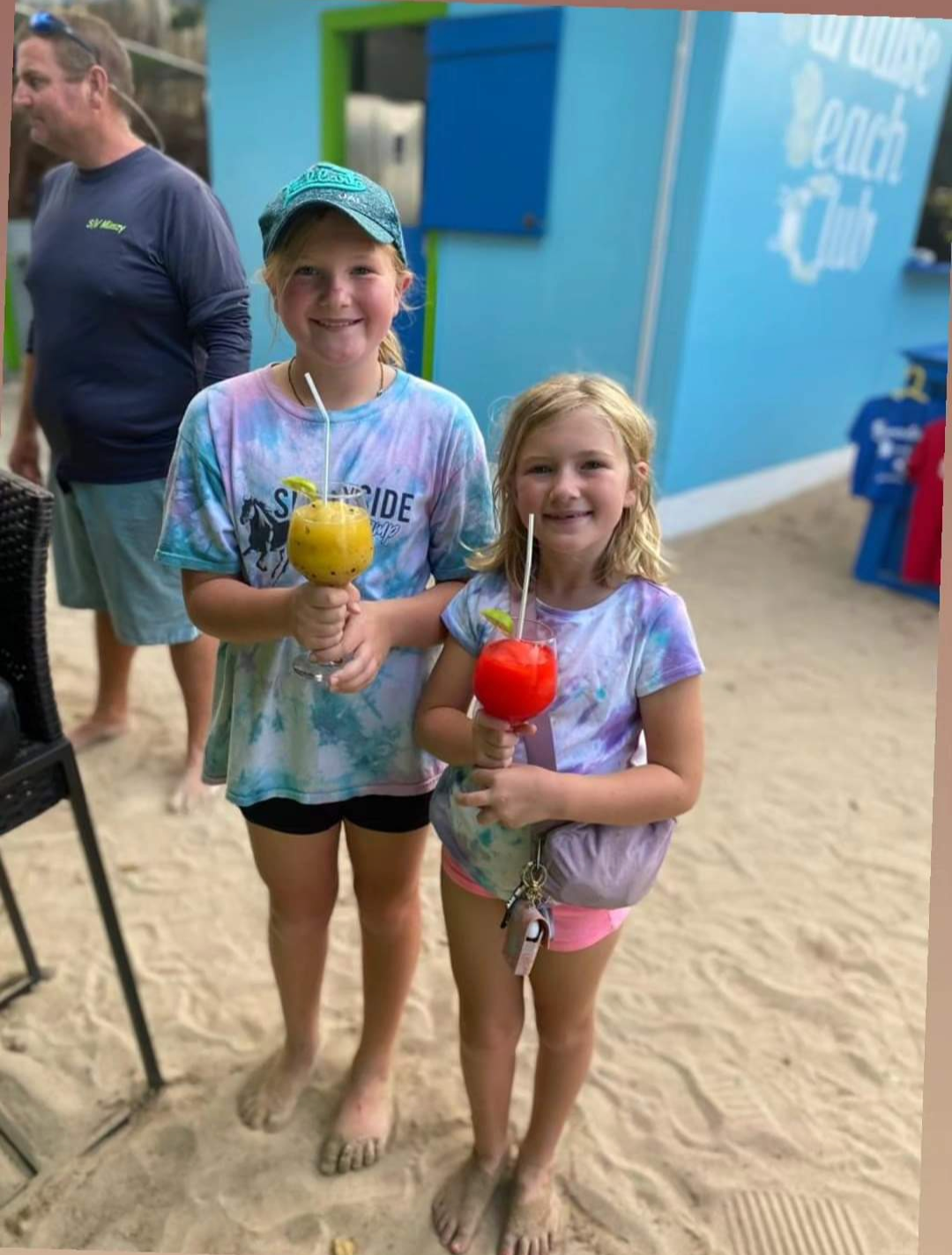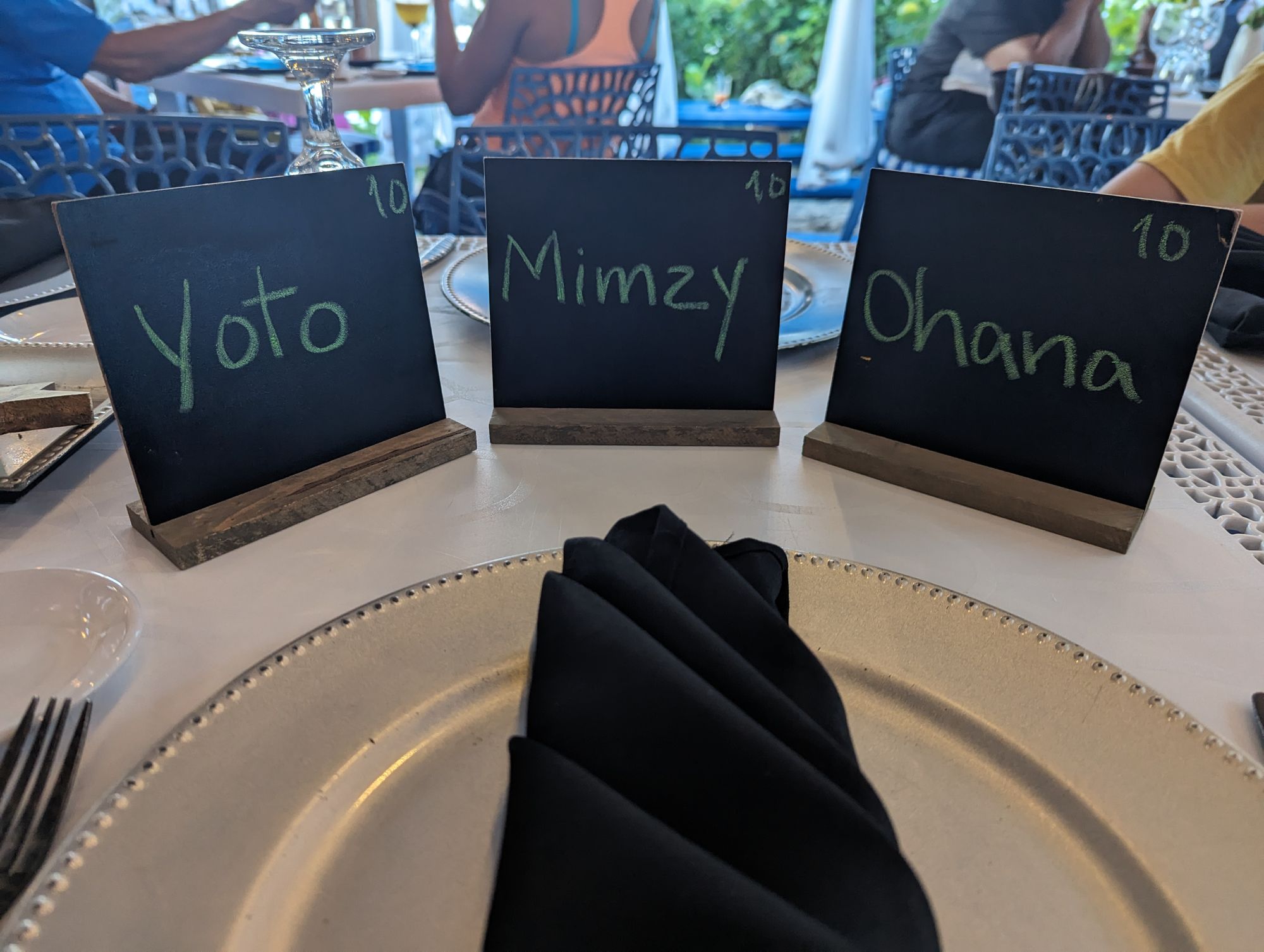 The girls and I were excited about a beach day today, but the weather had other plans. Luckily we were able to get a couple hours in with only a few, very short rain showers. The girls divided their time between snorkeling and making crab homes.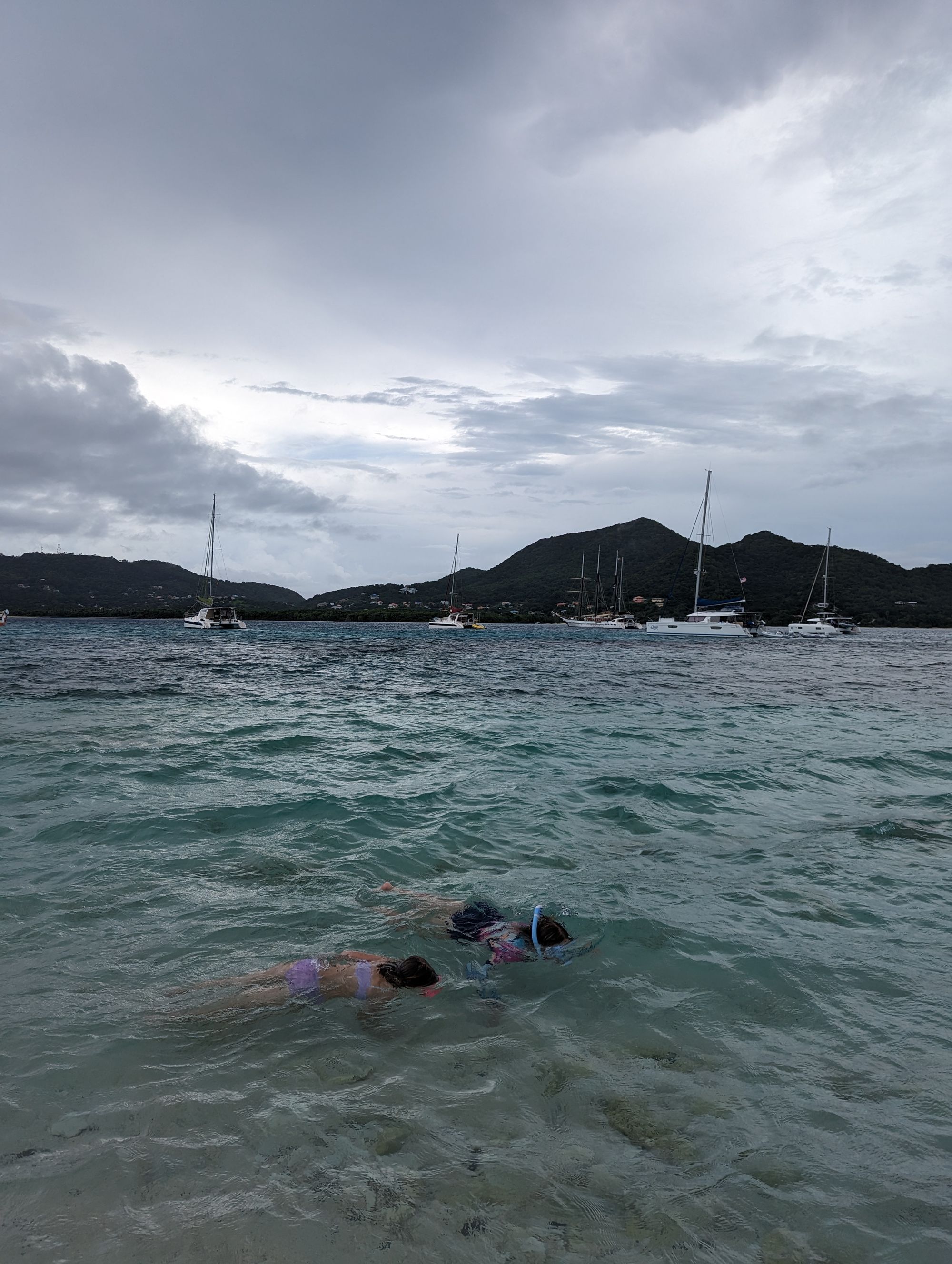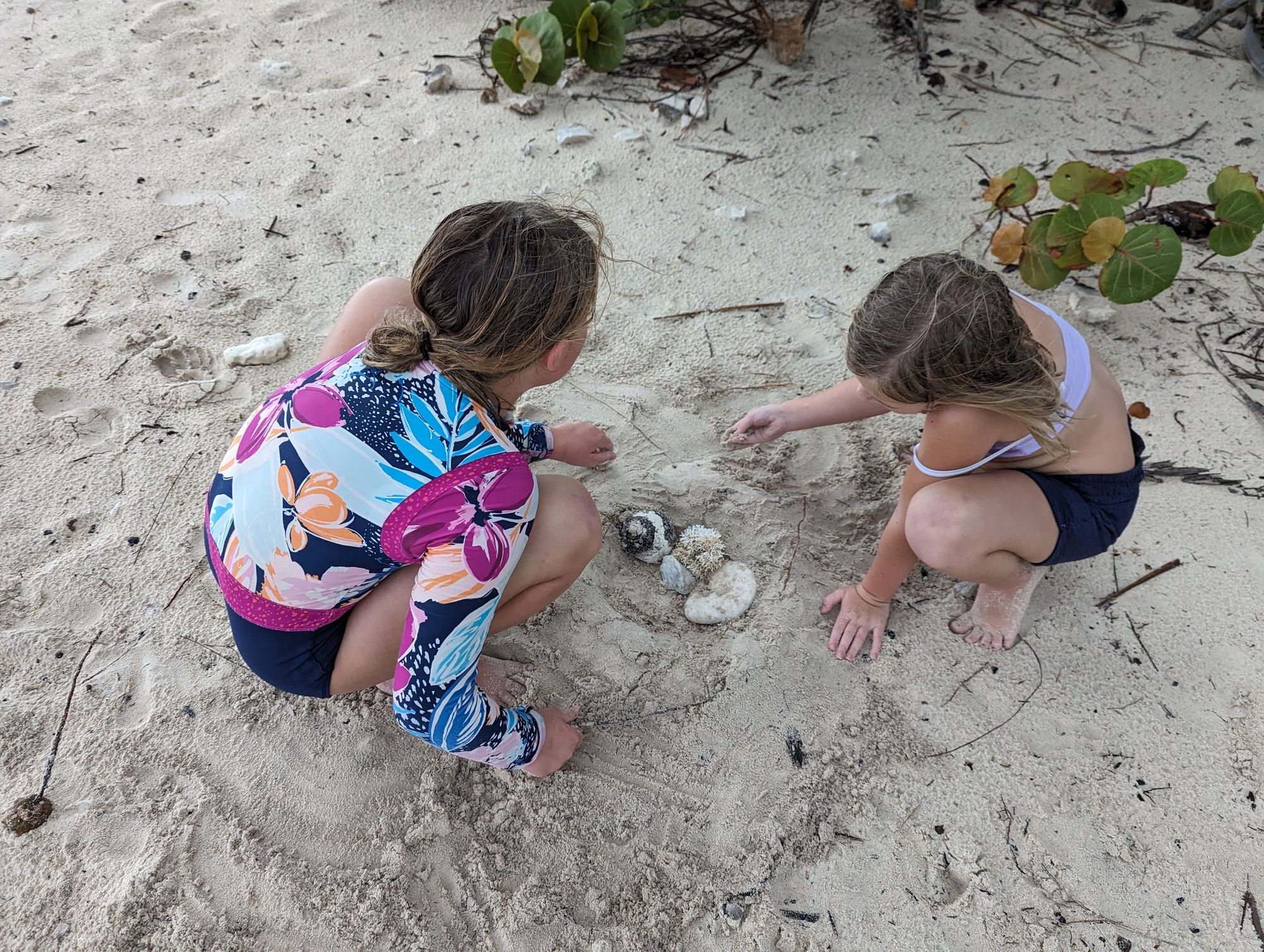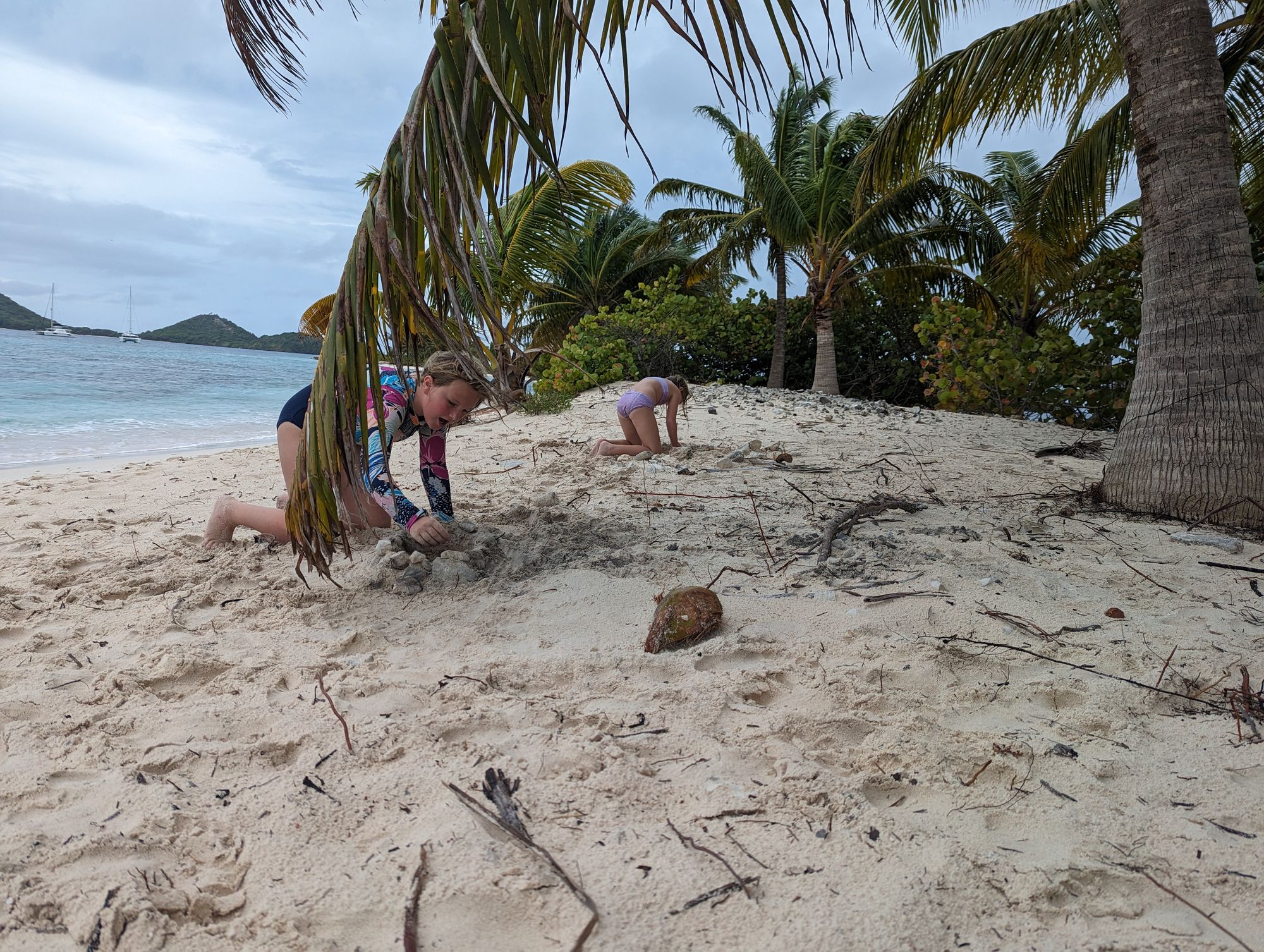 There were so many crabs. This isn't even close to all the ones they caught.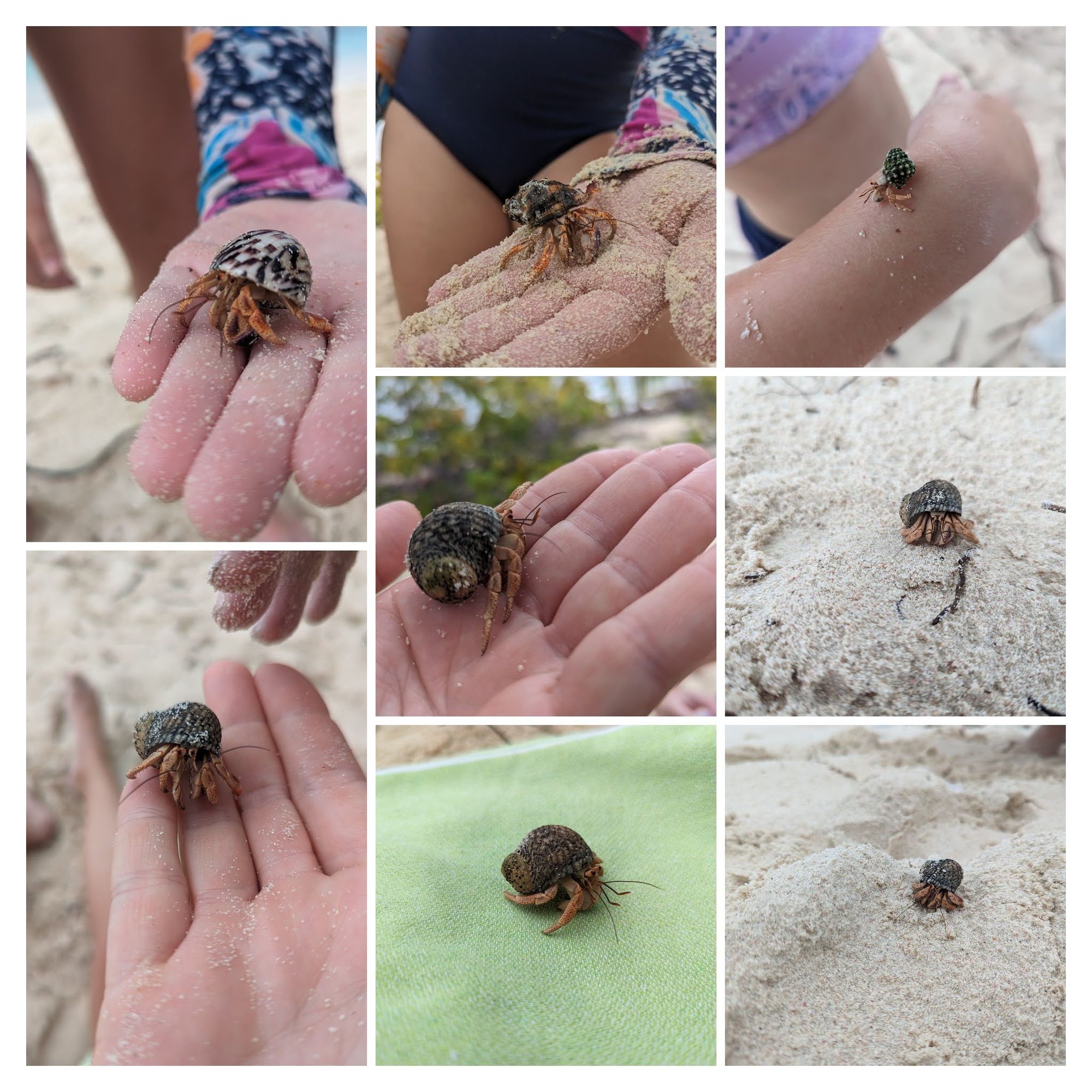 Despite the rain it was a perfect day for crab races.